McDonald's changes, remembering Breezy Point victims, green comet passing Earth: This week's top stories
MINNEAPOLIS (FOX 9) - McDonald's phasing out self-serve soda machines. Remembering Breezy Point murder-suicide victims. Last chance to see green Comet Nishimura for 400 years. Here are the top stories from Sept. 9-15.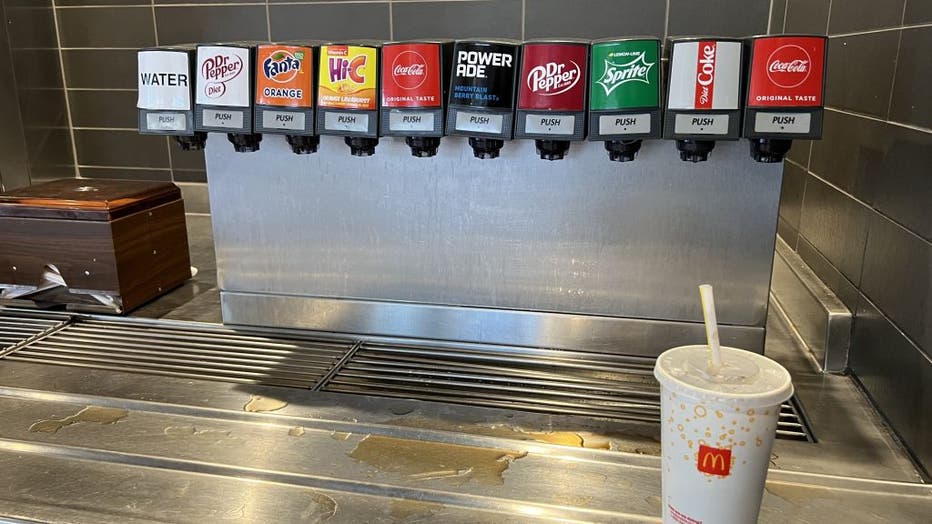 Soda fountain with drink cup visible at McDonald's restaurant. Photo courtesy Sftm. (Photo by Gado/Getty Images) (Getty Images)
McDonald's is ushering in a new phase of the dining experience by eliminating the self-serve soft drink fountains. 
The company confirmed the move to FOX Television Stations, saying it will completely remove the machines from all dining rooms by 2032. 
The fast-food chain said the intention is to create a consistent experience for both customers across all ordering points including McDelivery, the app, kiosk, drive-thru or in-restaurant.
The Twin Cities mother and daughter killed during a murder-suicide in Breezy Point are remembered by family and friends for the kindness and joy they brought others. 
Investigators say 54-year-old Melanie Michele Jansen, of Maple Grove, and her daughter, 29-year-old Hannah Parmenter, of Elk River, were shot and killed by Jansen's partner, 56-year-old Michael Toner. 
"My heart is shattered, and my soul is crushed. Two of the most beautiful, selfless loving souls I have ever known were senselessly and tragically taken from us. They were an absolute blessing to everyone they encountered," one friend wrote in a Facebook post.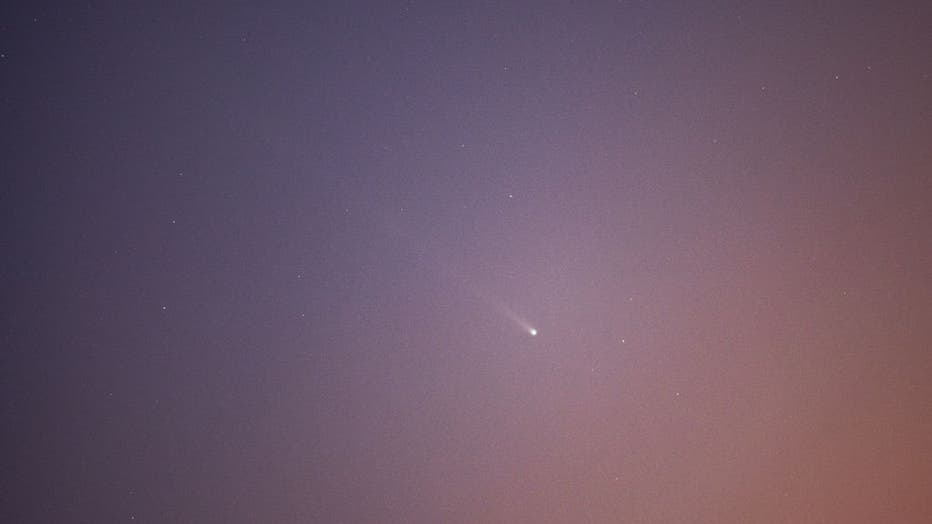 Comet C/2023 P1 (Nishimura) discovered in August by a Japanese amateur astronomer, and will reach the point of maximum approach to Earth on September 13. (Photo by Lorenzo Di Cola/NurPhoto via Getty Images) (Getty Images)
Early Wednesday morning may be your final chance to see a green comet that's streaking through the solar system.
The newly discovered Comet Nishimura made its closest pass to Earth on Tuesday. Over the next few days, it will travel towards the sun, moving out of our sights as it passes the star.
If you don't get a chance to see Nishimura, you will get a chance to see another comet next year. Astronomers are expecting the "comet of a decade" to pass by Earth in October 2024.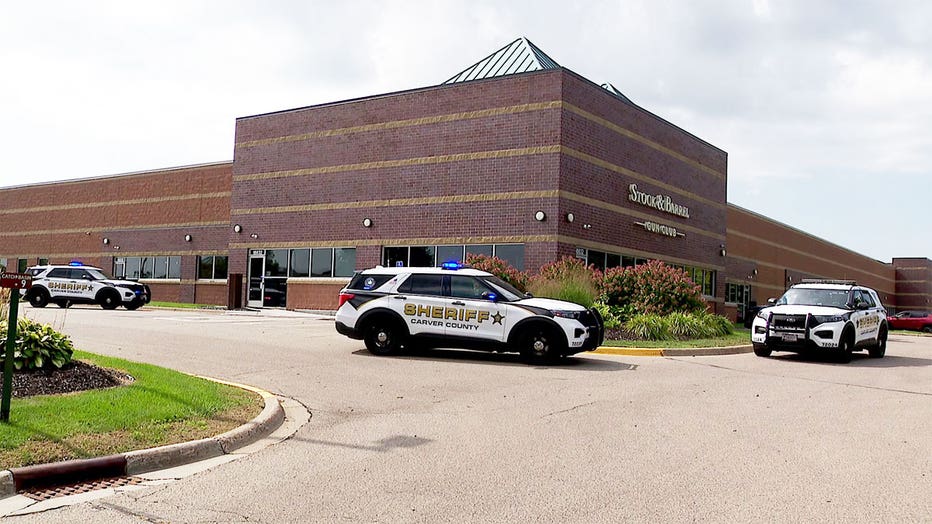 Stock and Barrel Gun Club (FOX 9)
An Eden Prairie woman died Thursday after a shooting at a gun club in Chanhassen.
The Carver County Sheriff's Office says it responded shortly after 12:15 p.m. to the report of a shooting at the Stock and Barrel Gun Club on Lake Drive East, just west of Dell Road.
At the gun club, deputies found a 29-year-old woman with a gunshot wound to the head. She was rushed to Hennepin Healthcare in Minneapolis, where she was ultimately pronounced dead. The shooting remains under investigation. 
One week after an apparent double murder-suicide rocks Minnesota's cabin country, FOX 9's Paul Blume spoke exclusively with the victim's loved ones about the loss suffered.
Mother and daughter Melanie Jansen and Hannah Parmenter were known for their close bond. The pair will be laid to rest later this week.
"[It's a] small comfort to me is knowing that at least Melanie and Hannah didn't have to learn how to live without the other one because they were so close. That would just be unbearable," family friend Lindsay Erickson told FOX 9.
Heavy rains caused flash flooding in portions of Duluth on Monday night.  
The National Weather Service issued a flash flood warning for the northern half of Duluth, where at least 1 to 3 inches of rain had fallen. However, radar indicated a potential 3 to 6 inches fell in portions of the city. 
Traffic cameras showed some areas of Interstate 35 flooded as cars slowly inched through the water. It's unknown whether any injuries or damage were reported.
A school bus driver is facing charges for running over a 6-year-old child while he was getting off the bus in Brooklyn Park. 
Hennepin County prosecutors charged the 39-year-old driver with three misdemeanor counts of reckless driving, careless driving, and being a school bus driver at the time of unloading. 
After being run over, the 6-year-old boy suffered extensive injuries including pelvic fractures and a traumatic brain injury, according to court records. The child was hospitalized for over a week and had undergone multiple surgeries.
An investigation was launched after the incident, which revealed the driver had not completed several required training courses and should not have been able to drive the school bus. 
An automated 911 call from an iPhone alerted the St. Louis County Sheriff's Office to a crash that killed two people from the Twin Cities metro and injured a third person early Saturday.
The crash was reported at 2:45 a.m. Saturday, Sept. 9, on a curve near the 11500 block of Highway 8, near Floodwood – about 40 miles west of Duluth.
Deputies found two passengers, a man and woman, both 23 years old, dead and the 23-year-old driver in critical condition, still trapped inside. 
Alcohol and speed appear to be contributing factors of the crash, according to the sheriff's office. 
The man suspected of fatally shooting an Iowa police officer was arrested near Sleepy Eye, Minnesota, Wednesday night. 
Officer Kevin Cram was attempting to execute an arrest warrant for Kyle Lou Ricke, 43, of Algona, Iowa, and located him around 8 p.m. on the 1100 block of South Minnesota Street.
After informing Ricke he was going to be placed under arrest, authorities say he shot Officer Cram, and allegedly said, "I did it cause I am tired of this [expletive]," according to court records. 
Officer Cram was taken to a hospital, where he died from his injuries. Ricke was apprehended hours later in Minnesota. He has since been charged with first-degree murder and will be extradited back to Iowa at a later date. 
A fire started Wednesday night at a creamery in Hastings, and residents were told to stay indoors over the concerns of possibly harmful chemicals being released from the fire.
The building was believed to be vacant at the time of the fire as the business closed in August, but it's likely considered a total loss. However, the biggest concern is the air quality.
Residents were notified to stay indoors and shut windows and air exchange systems due to smoke in the area potentially containing anhydrous ammonia. However, multiple air samples were taken around the community and registered clear of harmful contaminants.
The cause of the fire remains under investigation.