Your last chance to see the green Comet Nishimura for 400 years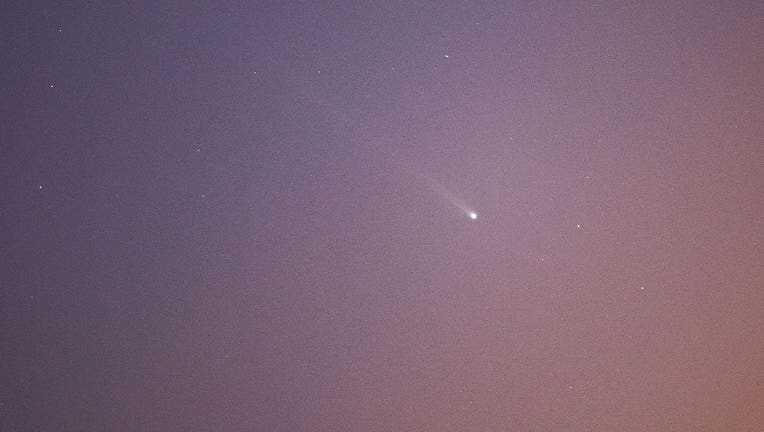 article
(FOX 9) - Early Wednesday morning may be your final chance to see a green comet that's streaking through the solar system.
The newly discovered Comet Nishimura made its closest pass to Earth on Tuesday. Over the next few days, it will travel towards the sun, moving out of our sights as it passes the star.
Wednesday morning, just before sunrise, will be a great opportunity to get a look at the green comet. According to Space.com, you should look east-southeast, just about eight degrees above the horizon, to see the comet.
For those in heavily populated areas, buildings, homes, and trees could obstruct your view. Even then, the comet may be hard to see with your bare eyes. Astronomers recommended using binoculars or a telescope. And, as the week advances, the comet will be harder to spot.
If you don't get a chance to see Nishimura, you will get a chance to see another comet next year. Astronomers are expecting the "comet of a decade" to pass by Earth in October 2024.