School bus driver charged with reckless driving after running over 6-year-old in Brooklyn Park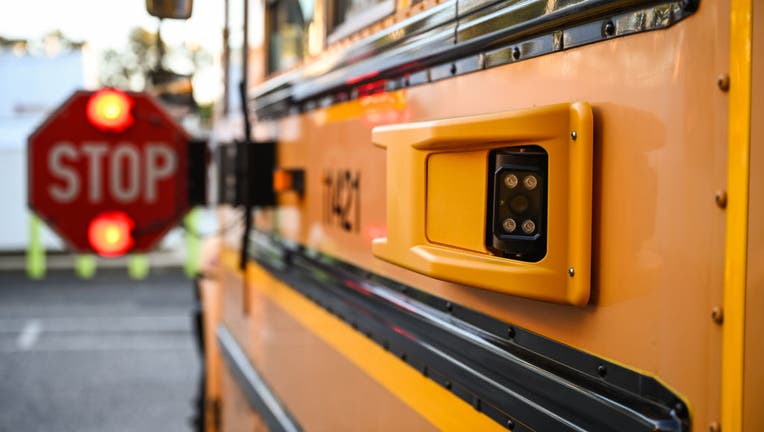 article
BROOKLYN PARK, Minn. (FOX 9) - A school bus driver is facing charges for running over a 6-year-old child while he was getting off the bus in Brooklyn Park. 
Hennepin County prosecutors charged the 39-year-old driver with three misdemeanor counts of reckless driving, careless driving, and being a school bus driver at the time of unloading. 
According to the criminal complaint, on the afternoon of Jan. 25, a 6-year-old boy was on the school bus heading home when they arrived at his stop in a parking lot at the Edinburgh Golf Course. 
While he got off the bus, the 6-year-old's jacket became stuck on a light. The child tried getting the bus driver's attention but "could not be heard over the 'beeping' sound," charges read. 
"The bus then moved backwards before then proceeding forward," the complaint said, running over the boy. He suffered multiple pelvic fractures, a traumatic brain injury, a traumatic rupture of the diaphragm, and a liver laceration, according to court records. The child was hospitalized for over a week and had undergone multiple surgeries. In February, authorities said he would likely need several more. 
At the time of the incident, those on the bus said the driver was yelling at other students and was not paying attention to the students getting off the bus. Charges described children on the bus feeling a "bump" as it ran over the child, but police previously said the driver didn't realize anyone had been hit and left the scene before authorities arrived. 
An investigation was launched after the incident, which revealed the driver had not completed several required training courses and should not have been able to drive the school bus. 
The investigation concluded the driver failed to exercise diligence regarding the whereabouts of the students getting off the bus before putting the vehicle in reverse, leading to the 6-year-old being run over, charges explained. 
The driver is scheduled to make his first court appearance on Sept. 28.