Man charged with attempted murder in Lake Street LRT station shooting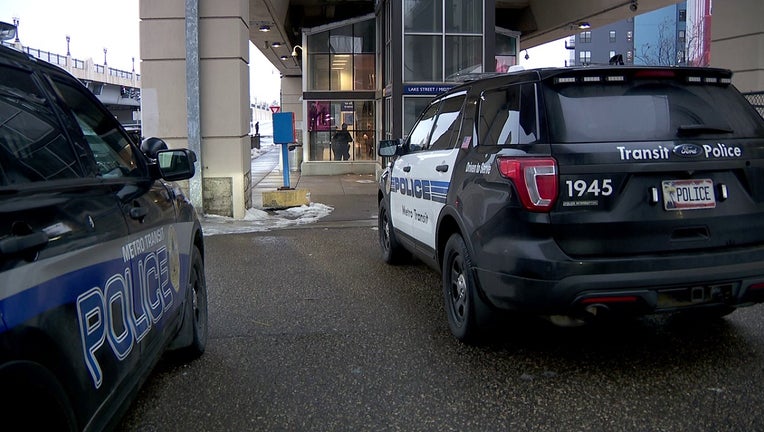 article
MINNEAPOLIS (FOX 9) - A Minneapolis man faces a felony charge for allegedly shooting someone multiple times outside the Lake Street Mid-Town light rail station earlier this month. 
Trevon Depriest Johnson, 23, was charged via warrant Thursday with second-degree intentional attempted murder in connection to the shooting of a man who was left in critical condition on May 6.  
A Minneapolis City Council member who said he saw a shooting at the Lake Street station the night of May 6 voiced concerns that violence has become a common occurrence. In February 2023, a trans woman was violently assaulted by multiple people, and in October 2022, two teenagers and a woman were injured in a drive-by shooting. 
According to court records, on May 6, Minneapolis and Metro Transit police responded to a reported shooting just outside the Lake Street light rail station and found a man with at least three gunshot wounds. He was transported to the hospital in critical condition. His current condition is unknown.
Authorities say the shooting was captured on surveillance video, and Johnson was seen around 10:18 p.m. exiting the light rail station with the victim. They got into a verbal altercation, and Johnson allegedly pulled out a handgun and fired 6–10 shots at the victim, standing approximately 10 feet away, charges read. 
Police said the man was hit several times and immediately fell to the ground. Johnson then moved closer, fired another 2–3 shots, and left the area, charges allege. Police said it's possible the handgun was modified with a switch or auto sear, given the sound of the gunshots.
After the shooting was over, an unknown person ran up to the victim and "appeared to take something from him and ran after the suspect and engaged in a second shooting," court records read.
Minneapolis City Council member Jason Chaves of Ward 9, who witnessed a shooting at the station on May 6, described hearing multiple gunshots at the location the week of the incident and said it's an all too common occurrence. 
"I'm still triggered from hearing these gunshots and seeing this person drop to the ground," Chaves wrote in a Facebook post the day after the shooting. "It's not normal. This has become a common occurrence at this station… Our transportation system should be safe for everyone and, quite frankly, it's not."
According to court records, Johnson has several pending criminal charges. In Hennepin County court, he's charged with second-degree felony riot from an October 2020 shooting incident. He was also charged with five counts of second-degree assault with a dangerous weapon for a drive-by shooting in April 2021. He is scheduled to go to trial on June 12, 2023. 
In Ramsey County, he's charged with fleeing a police officer in a motor vehicle from an October 2021 incident. 
Johnson is currently not in custody, and law enforcement issued a nationwide warrant for his arrest.