Man wounded by gunfire at Lake Street-Midtown station in Minneapolis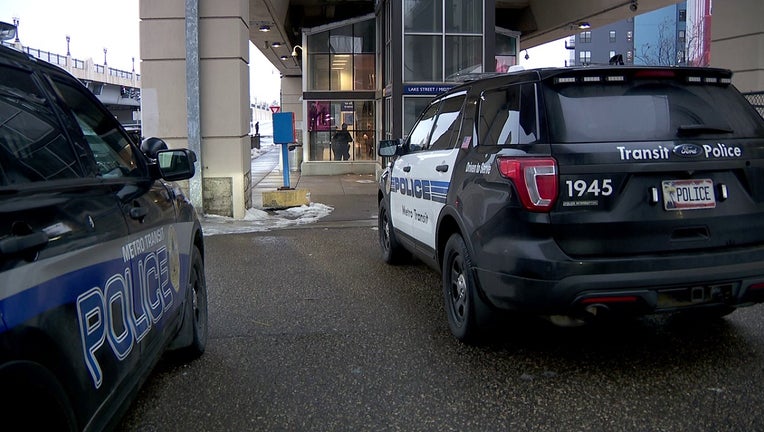 article
MINNEAPOLIS (FOX 9) - A man was critically wounded by gunfire at the Lake Street/Midtown station in Minneapolis Saturday night, leading a City Council member to call for authorities to do more to address growing and persistent safety concerns on public transportation in the Twin Cities. 
A spokesperson with Metro Transit Police said officers responded to reports of shots fired at 10:30 p.m. and arrived to find a man suffering from a gunshot wound on the street level. Paramedics took the man to the hospital, where he remained in critical condition as of Sunday morning. 
Police say they have identified a primary suspect but no arrests have been made. 
Minneapolis City Council member Jason Chavez, who represents the area, addressed the shooting in an email to constituents, describing it as part of a larger pattern of issues at the station. 
"Our transportation system should be safe for everyone and, quite frankly, it's not," he wrote. "The mass accumulation of debris, overdoses, open drug use, deteriorating infrastructure, and lack of resources are some of the other issues we see at this station. South Minneapolis residents deserve better."
Chavez said he would find and shift dollars from the city's budget to address the problems and work with Metro Transit, Hennepin County, and state officials to find additional resources. 
The latest shooting is part of ongoing security concerns for public transit. In March, Metro Transit closed the indoor waiting area on the east side of the Uptown Transit Station, a busy transit center along Hennepin Avenue in the heart of Uptown Minneapolis, due to security concerns. 
Metro Transit Safety and Security Plan 
Metro Transit has been working to implement its "Safety and Security Plan" since it was approved last June. The plan's 40 action items include measures to improve conditions and security at the stations.
In a presentation on May 4, Metro Transit Police Chief Ernest Morales III said the system had become an "unofficial homeless shelter" and was flooded by "chemically-dependent individuals." 
He said the department was working to get more officers in trains and at stations via fair checks and inspections. 
"We will never criminalize homelessness or individuals suffering from chemical dependency. However, we will enforce the Metro Transit Code of Conduct by strengthening our security posture and getting back to the basics. We will keep officers engaged by getting them out of their cars and back on the system," he said.