Wisconsin sheriff's deputy fatally shot in St. Croix County during DWI stop
GLENWWOD CITY, Wis. (FOX 90 - A St. Croix County deputy was fatally shot while responding to a call about a possible drunk driver near Glenwood City, Wisconsin Saturday night.
The Wisconsin Department of Justice (DOJ) says the St. Croix County Sheriff's Office received a call around 6:15 p.m. about a drunk driver in a ditch near Glenwood City, according to a DOJ press release.
Deputy Kaitie Leising was shot and killed as she responded to a drunk driving call after a vehicle went into the ditch. The Wisconsin Department of Justice says the officer conducted field sobriety tests on the shooter, identified as 34-year-old Jeremiah Johnson, before returning to his vehicle. Authorities say Johnson was "evasive" during the interaction.
After speaking for about eight minutes, Johnson "turned toward Deputy Leising, drew a handgun, and shot her." The DOJ says Deputy Leising was able to return fire but did not strike Johnson. People in an assisting vehicle tried to help Deputy Leising before she was rushed to the hospital.
The Wisconsin Division of Criminal Investigation (DCI) is leading the investigation, assisted by the Wisconsin State Patrol and the Wisconsin State Crime Lab, according to the press release.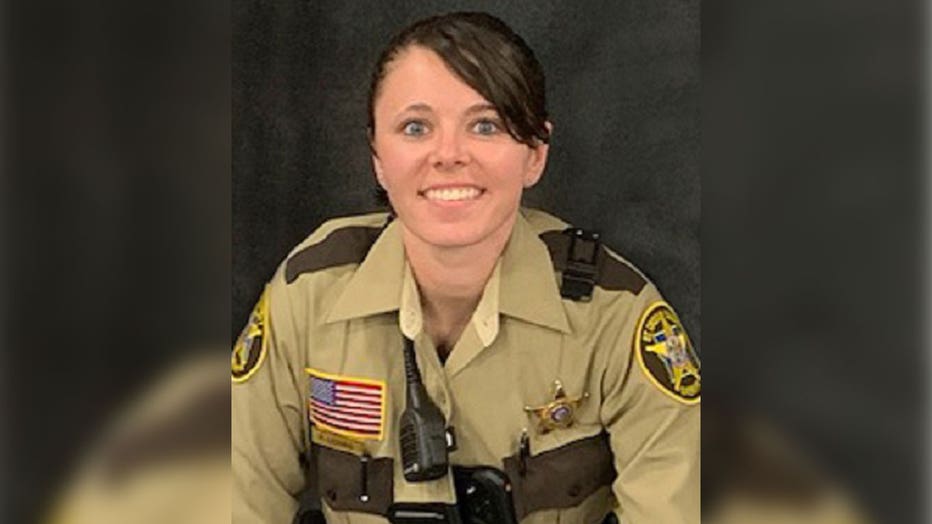 Deputy Kaitie Leising with the St. Croix County Sheriff's Office. (Supplied)
Four officers killed in less than a month
This is the fourth law enforcement officer killed in the Upper Midwest in less than a month. 
On April 8, two officers in Barron County,  Chetek Police Officer Emily Breidenbach, 32, and Cameron Police Officer Hunter Scheel, 23, were fatally shot while conducting a traffic stop. 
 Then on April 16, Pope County Deputy Josh Owen was killed while responding to a domestic assault call. Two other deputies were injured in that incident. 
The Hennepin County Sheriff's Office and several other law enforcement agencies expressed their condolences Sunday morning. 
This is a developing story, check back for updates.