Barron County police shooting: Chetek Officer Emily Breidenbach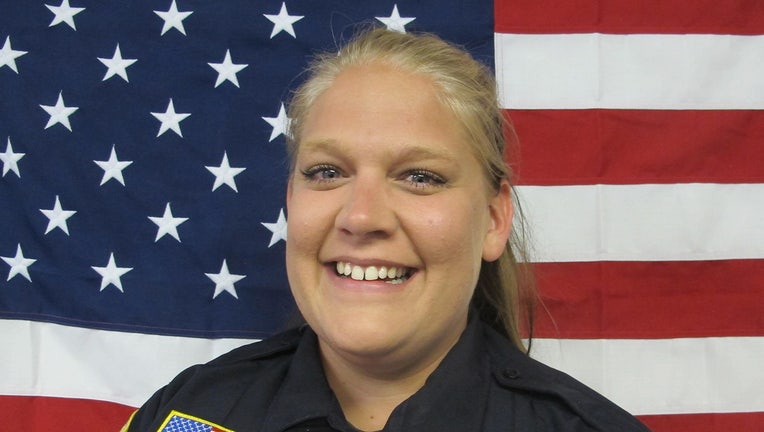 article
CHETEK, Wis. (FOX 9) - Chetek Police Officer Emily Breidenbach was one of the two officers killed during a traffic stop in Barron County, Wisconsin, over the weekend. 
Breidenbach, 32, and 23-year-old Hunter Scheel, of the Cameron Police Department, were killed on April 8 after a suspect opened fire. 
"Her compassion for the community and the children of the community of Chetek was remarkable," a news release from the police department on Monday said. 
Officer Breidenbach has served with the Chetek Police Department since 2019 — joining the police department where her father once served as chief of police. She was also the handler for the police department's therapy dog, K9 Officer Grizz. Prior to serving with the Chetek PD, she served nine months with the Stoughton Police Department in Dane County, Wisconsin.
A memorial outside the Chetek Police Department for fallen officer Emily Breidenbach. (FOX 9)
"She was a great cop and an amazing person," Breidenbach's brother wrote to FOX 9 on Sunday. "She could have gone anywhere to work but loved Chetek. She spent part of her life growing up there while our dad was the Chief of Police for the same department. He retired from that department and we were all so proud of her when she was hired onto Chetek PD. Emily was such a huge part of that community. My heart breaks for Shane and the girls."
He added, "She was a great role model and an amazing mother to their girls. We are all heartbroken and numb right now. She was my sister and I loved her very much."
In a statement, Chetek Police Chief Ron Ambrozaitis said: "Our love and condolences go out to both families and all those with whom they served. We, as a law enforcement family, will do everything possible to continue to provide support and comfort to Hunter and Emily's families. They will be missed by everyone."
Funeral arrangements for the two fallen officers are pending.