Teen dies after collapsing on field during football game in Aitkin, Minn.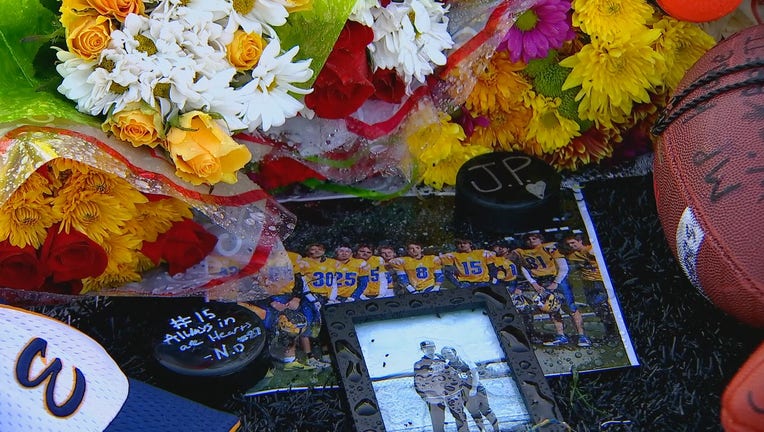 AITKIN, Minn. (FOX 9) - A 15-year-old boy died after he collapsed on the field during a football game Friday night in Aitkin, Minnesota.
According to the police department, at about 9:19 p.m., during the Varsity football game at Veterans Field, a player collapsed on the field. He was transported to the hospital with a serious medical condition and died a short time later. He was identified as 15-year-old Jackson Pfister.
Sunday night, Esko High School students memorialized the sophomore football player who was set to soon celebrate his 16th birthday. His name was Jackson Pfister.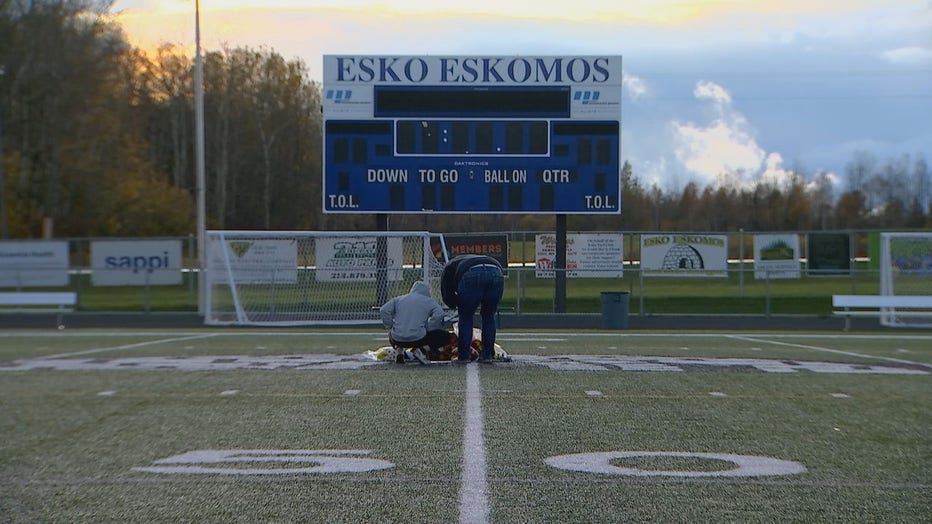 Esko High School is in mourning after a football player lost their life this weekend. (FOX 9)
In pairs, groups and one-by-one, those know new Pfister approached the football field Sunday to lay heartfelt momentos across the 50-year-line. 
Pfister was described as a tremendous young man who brought joy to those around him. Those who knew Pfister said he was medically cleared to play football, but was born with a heart condition. The Ramsey County Medical Examiner will determine the cause of death in this case. 
The school district offered counseling services this weekend and will continue to offer grief and trauma services for teachers students and staff.