Minnesotans line up in vehicles for the 2020 State Fair Food Parade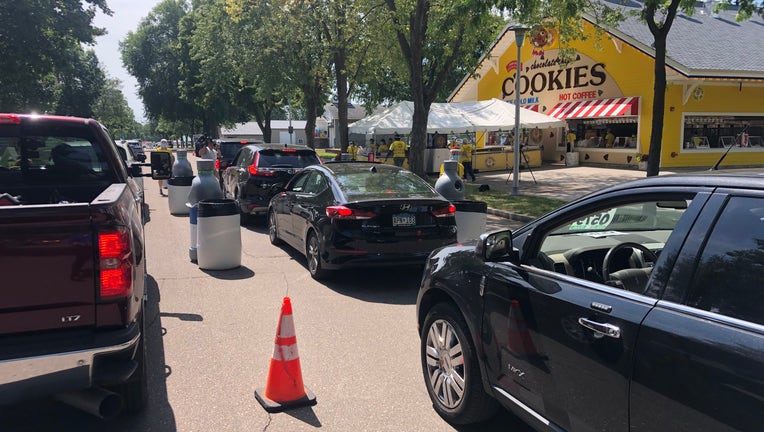 FALCON HEIGHTS, Minn. (FOX 9) - The wait is over and the gates are open for the first-ever State Fair Food Parade at the Minnesota State Fairgrounds.
"It's worth it! Worth every penny! I'd rather sit in traffic than my house!" said one attendee.
"Not the same as the fair as we all love, but at least we get to have some of the food," said one man who attended. "It's a very good substitute."
After the pandemic forced cancellation of the 2020 Minnesota State Fair, organizers announced the new rolling attraction to feed hungry fans.
Cars were lined up before the parade opened at 9 a.m. Thursday to take part in the historic event.
16 different vendors will be featured at the event. 
At the Dairy booth, a pair of sisters who were so bummed they didn't get tickets to the event instead found jobs working it. It means 13-hour days, but they say they're thrilled for any taste of a fair.
At Sweet Martha's, which normally employs 850 people, even this slimmed down version still requires 200 workers. Martha Olson figures 13 days of drive-thru will be about 10 to 15 percent of sales of a regular fair.
"Everyone's so happy to see each other, and so happy to be here and we're just charged with energy," she said. "I mean these cars come up with all these decorations and we're like cheering them on! It's really been a lot of fun."