Florida man crashes stolen semi-tractor in Wisconsin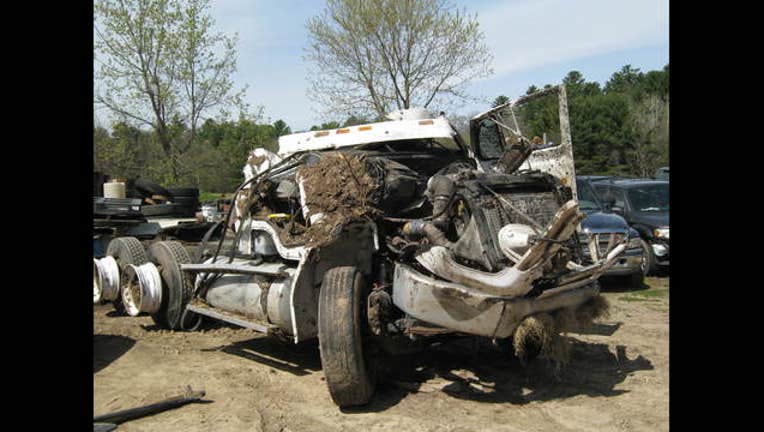 article
DUNN COUNTY, Wis. (KMSP) - A Florida man sustained non-life threatening injuries after crashing a stolen semi-tractor around 4:30 a.m. Saturday near Menomonie, Wisconsin.
A state trooper spotted the semi-tractor heading east on Interstate 94 near a rest area in Dunn County. Sparks were flying from underneath the semi-tractor, caused by something being dragged behind it.
The trooper tried to stop the driver, but the semi-tractor exited and proceeded south on County Highway B, going 80 mph in a 45 mph zone. A chase ensued, and speeds increased to 90 mph.
The semi-tractor driver then lost control and crashed, landing on its roof in a tree line. The semi-tractor was stolen from a company in St. Paul, Minnesota.
The driver, a 50-year-old man from Sarasota, Florida, was arrested for OWI 4th offense, felony fleeing and operating without owners consent. The investigation is ongoing.