DQ Blizzard deal, inmate talks Stillwater prison lockdown, 3 dead in Breezy Point: This week's top stories
MINNEAPOLIS (FOX 9) - Dairy Queen 85-cent Blizzard deal. Stillwater inmate talks about protest and lockdown. Three people found dead in Breezy Point. Here are the top stories from Sept. 2-8.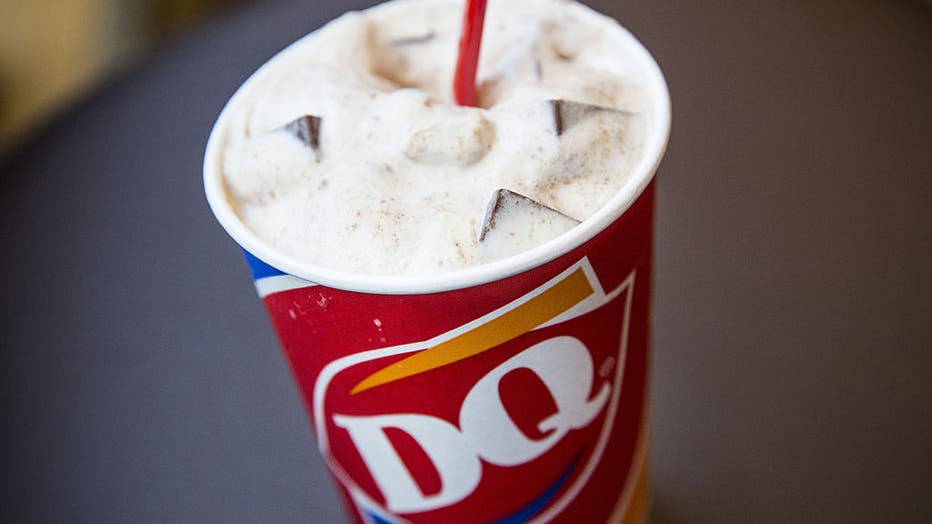 File photo Dairy Queen blizzard. (Photo by Andrew Burton/Getty Images) (Getty Images)
Summer may be ending, but Dairy Queen is offering you another way to cool down. 
To celebrate the creation of the Blizzard Treat in 1985 and its new fall Blizzard menu, the Minnesota-based company is selling their frozen treats for 85 cents from Sept. 11 through Sept. 24 for a limited time only at participating stores, a DQ spokesperson told FOX Television Stations.
But to get your hands on this delicious dessert, customers have to order through the DQ app. 
An inmate at Stillwater Correctional Facility paints a grim picture during a recorded phone call on Sunday. "It's supposed to be a record week of heat and they got us locked in cells. No air conditioning, no water, no showers, no nothing," he says.
The inmate reports they have been mostly locked in their cells for the past few months. "It got to a point now where we had to take a peaceful protest and take a stand for our rights and say, 'Listen, we ain't taking no more.'"
Department of Corrections Commissioner Paul Schnell said most of the inmate's complaints were due to a staffing crisis.
Authorities are investigating after three people were found dead at a townhouse development in Breezy Point on Tuesday night. 
According to the sheriff's office, authorities responded to a Whitebirch Estates on Whitebirch Drive in Breezy Point around 8:45 p.m. and found three people deceased. 
Authorities later announced the deaths were believed to be a murder-suicide. 
If you're still looking for your income tax rebate check, take note of any mail coming from Montana. 
Minnesota rebate checks are being mailed from a Missoula, Montana-based vendor called Submittable Holdings, which could cause confusion for people looking for a check from the Minnesota Department of Revenue. 
"The checks are legitimate. Submittable is a form-building and funds distribution software company located in Missoula, Montana, that the state has partnered with to help distribute the 2021 One-Time Rebate Payments," Minnesota Department of Revenue spokesperson Ryan Brown told FOX 9.
The deaths of three people at a northern Minnesota resort were a murder-suicide, authorities said Thursday.
Investigators concluded that Michael Charles Toner, 59, of Maple Grove, shot his partner, Melanie Michele Jansen, 54, of Maple Grove, and her daughter, Hannah Nicole Parmenter, 29, of Elk River, before shooting himself in the head, Crow Wing County Attorney Donald Ryan said in a statement. The news release gave no details on a possible motive.
The bodies were discovered around 8:50 p.m. Tuesday at Whitebirch Resort in the city of Breezy Point, a timeshare resort managed by the nearby Breezy Point Resort, a popular vacation destination about 150 miles (240 kilometers) northwest of Minneapolis.
The Associated Press contributed to this report.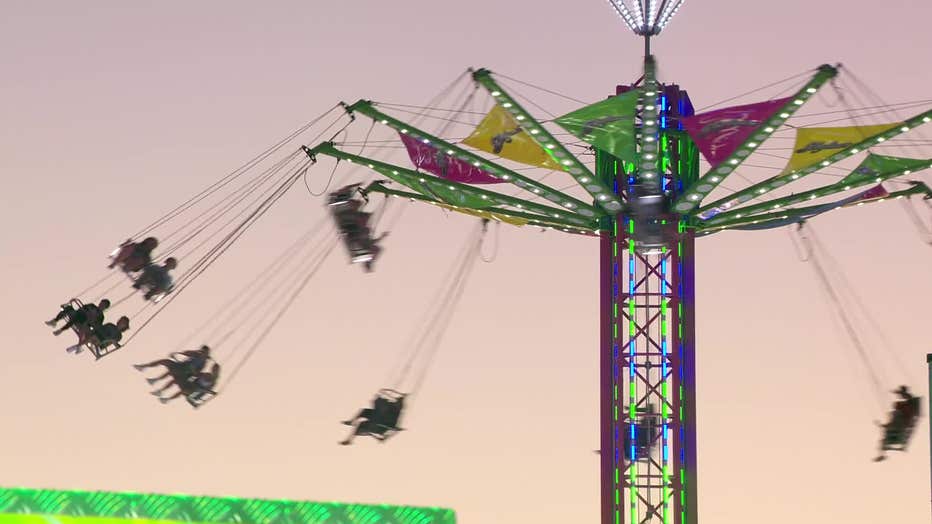 The Minnesota State Fair.  (FOX 9)
The Minnesota State Fair is recognizing its best vendors for the 2023 festival.
The Best Awards recognize the very best vendors for exhibitors, concessions, attractions, and food and beverage. The winners were recognized during a Thursday morning ceremony.
To see a full list of the winners, click here. 
For months, a massive proposed development in Rosemount, Minnesota has been shrouded in secrecy, known only as "Project Bigfoot." Now, it has been revealed that the parent company of Facebook, Meta, is behind the project.
Documents described plans for a $700 million data center on the site, which would employ 1,000 construction workers. Once completed, the facility is expected to house around 50 full-time employees.
As for why Meta chose this particular site in Rosemount, the company says it looks for shovel-ready sites with good access to fiber and power, which are critical for data centers.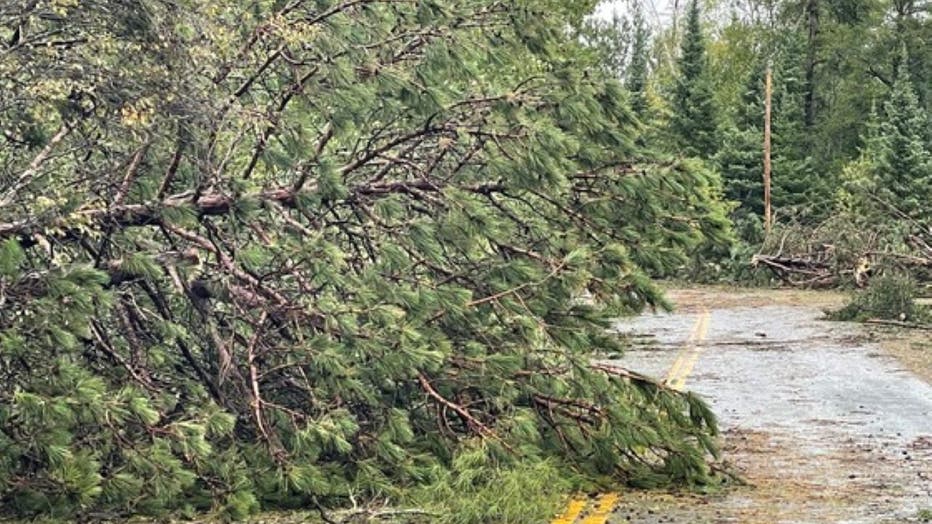 Storms downed hundreds of trees in St. Louis County on Sept. 5, 2023.  (St. Louis County)
Storms that swept through northern Minnesota Tuesday night downed hundreds of trees in St. Louis County. 
Officials say initial reports indicate more than 200 trees were knocked down on Bass Lake Road alone. 
There are numerous power lines mixed with the trees, which is "creating added challenges" as crews work to clear the roads, a press release from the St. Louis County states. Public Works crews are working with Lake County Power and other utility companies on cleanup efforts. 
Jimmy Buffett's cause of death has been revealed.
The legendary singer had been "fighting Merkel Cell Skin Cancer for four years," according to an official obituary for the star posted to his website. Merkel cell carcinoma is a very rare disease in which malignant (cancer) cells form in the skin, according to the National Cancer Institute. The site states that "sun exposure and having a weak immune system can affect the risk of Merkel cell carcinoma."
The "Margaritaville" icon passed away Sept. 1 at his home in Sag Harbor, Long Island. He was 76 years old.
 
Sitting in the back of a squad car after he was arrested in February for drunk driving, State Rep. Matt Grossell suggested to the state trooper there might be a different course of action. 
"Joe, do you see a whole lot of sense in this?" Grossell asked Trooper Joseph Weems by name. 
Trooper Weems shut down the conversation quickly.
"Yes, Matt, I do," Trooper Weems said sharply.
Grossell was stopped on Feb. 11, just after 1 a.m., for going 71 mph in a 55 mph zone. In his report, Trooper Weems wrote that Grossell's eyes were "watery and bloodshot."
To see how the full encounter played out, click here.