Storm downs hundreds of trees in northern Minnesota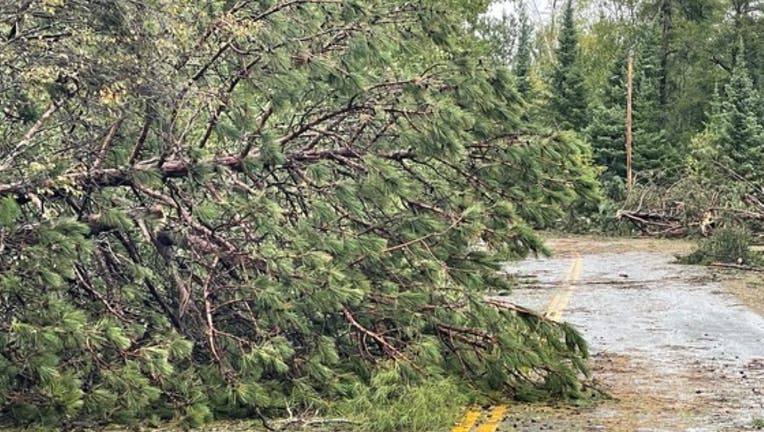 article
DULUTH, Minn. (FOX 9) - Storms that swept through northern Minnesota Tuesday night downed hundreds of trees in St. Louis County. 
The St. Louis County Public Works crews responded Tuesday night and Wednesday morning to assess the damage and start clearing trees that were blocking roads. Officials say initial reports indicate more than 200 trees were knocked down on Bass Lake Road alone. 
There are numerous power lines mixed with the trees, which is "creating added challenges" as crews work to clear the roads, a press release from the county states. Public Works crews are working with Lake County Power and other utility companies on cleanup efforts.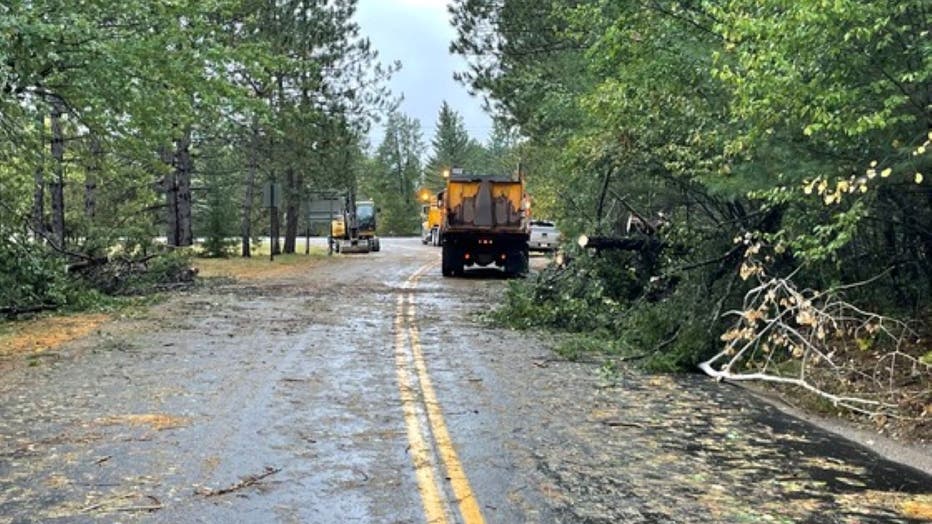 Storms downed hundreds of trees in St. Louis County on Sept. 5, 2023.  (St. Louis County)
Those in the area should stay away from downed power lines and call 911 to report unsafe road conditions, the press release says. 
St. Louis County Emergency Management is working with communities on preliminary damage assessments to determine if they should request a disaster declaration.