Brooklyn Center teen shooting following alleged dispute leads to murder charges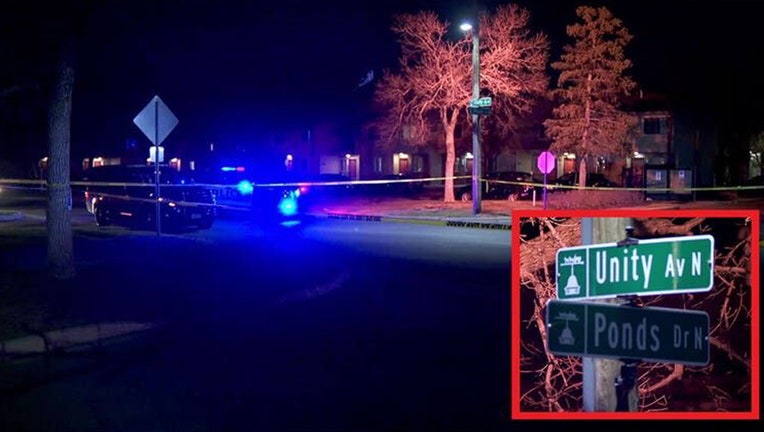 article
BROOKLYN CENTER, Minn. (FOX 9) - A Minneapolis teen has been charged with murder following an April shooting in Brooklyn Center.
Lakevin Tiawan Barrow-Newell, 18, of Minneapolis, is charged with second-degree murder following a shooting after an alleged dispute between two people who were previously riding in the same vehicle together.
On April 23, around 8:53 p.m., Brooklyn Center and Brooklyn Park police officers responded to an area of Unity Avenue North, in Brooklyn Center, following reports of shots fired. Upon arrival, officers found a man lying in the street, covered in blood, with seven to nine gunshot wounds. The 18-year-old was transported to the hospital and was pronounced dead.
Police say Barrow-Newell killed the man in front of 7240 Unity Ave. N, then fled the scene in a Kia before attempting to destroy evidence. 
According to charges, Barrow-Newell and the victim were initially riding in a car together around 8 p.m., and had hung around the apartment complex and parking lot of the Ridgebrook Apartments in Brooklyn Park. The victim and Barrow-Newell went between the apartment complex and the Kia several times throughout the hour before the Kia was spotted on surveillance footage leaving, as the victim started walking down University Avenue North.
Around 8:40 p.m., the victim sent a text message to his girlfriend that said, "I need the other key ASAP."
Footage shows the headlights of the Kia spotting the victim around 8:53 p.m., when about 30 seconds later it speeds off on University Avenue North and police begin receiving the calls of shots fired. The Kia is later spotted returning to the Ridegbrook Apartments property roughly 5 minutes later.
Police later found the Kia on April 24, around 6:30 p.m., in the parking lot of another Brooklyn Park apartment.
In a post-Miranda statement provided to investigators, Barrow-Newell said the victim had taken his gun, and when he took it back they started shooting each other. He admitted that, "some stuff went down," in the car, and he attempted to clean the car afterward by, "spraying it down with air freshener and Clorox" in an effort to remove fingerprints.