What this January means for the winter season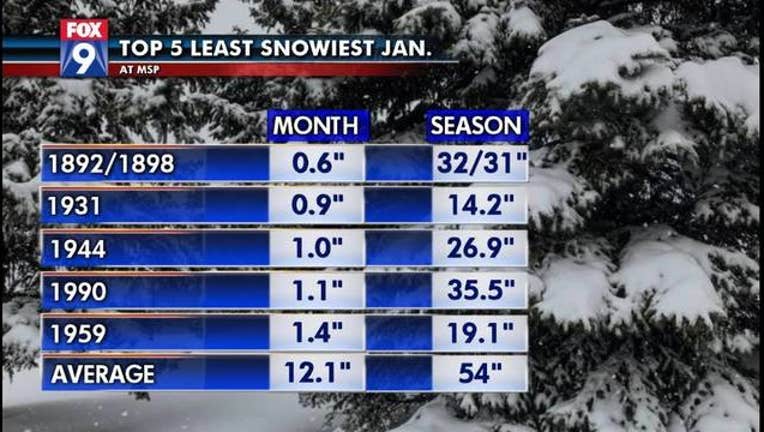 EDEN PRAIRIE, Minn. (FOX 9) - Minneapolis has received a trace of snow so far this month. What does this mean for the rest of the winter season? The weather pattern is constantly changing, so anything can happen, but let's go ahead and take a look at history.
Snowlovers, you may not like the past.
All five of the least snowiest Januarys in Minneapolis have ended with below average snow totals for that specific season. In fact, the second least snowiest January (1931) ended with only 14.2 inches of snow for the entire season, which ended up being the least snowiest season of all time. Average snowfall total for the season is 54 inches and the top five least snowiest Januarys all ended with 35.5 inches or fewer.
We have slight chances of snow in our current forecast, but so far, it's not looking impressive.