Town Ball Tour: Watertown Red Devils get win on during Town Ball visit
WATERTOWN, Minn. (FOX 9) - The FOX 9 Town Ball Tour continued Wednesday with its fourth stop of the season at Highland Park in Watertown, Minnesota - home of the Watertown Red Devils. 
Watertown, located on the Crow River in Carver County, was incorporated in 1851 and has a population of nearly 4,500 people. The Red Devils hosted the Plato Blue Jays under the lights at Highland Park, which was one of the first ballparks in the area to get lights - and those light poles are the originals that were put up back in 1948.
The Red Devils were able to pull out a 5-1 win on Town Ball night, holding a shutout until the final inning.
Meet the Red Devils 
Watertown Red Devils vs. Plato Blue Jays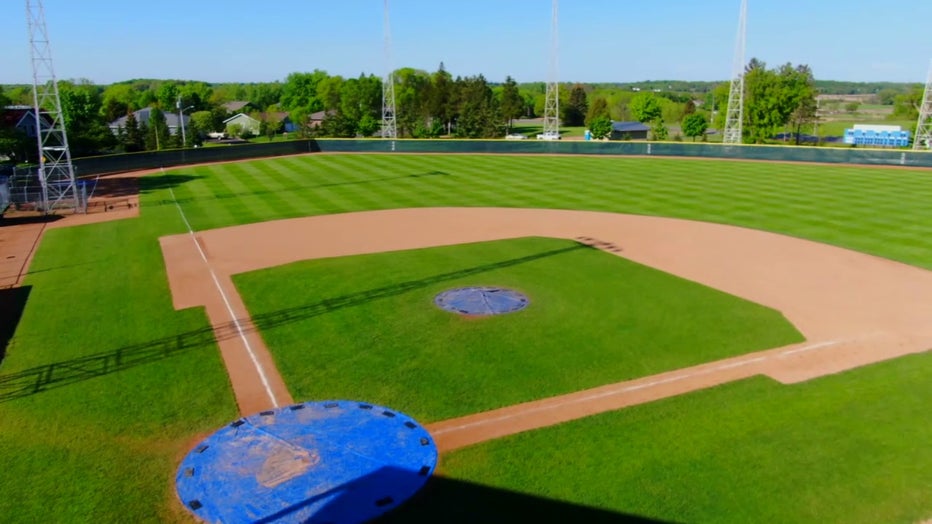 Watertown's Highland Park was among the first ballparks in the area to have lights. The light poles at the ballpark are the originals that were put up back in 1948.  (FOX 9 / FOX 9)
A tour of Watertown, Minnesota