Minnesota Vikings release LB Eric Kendricks after 8 seasons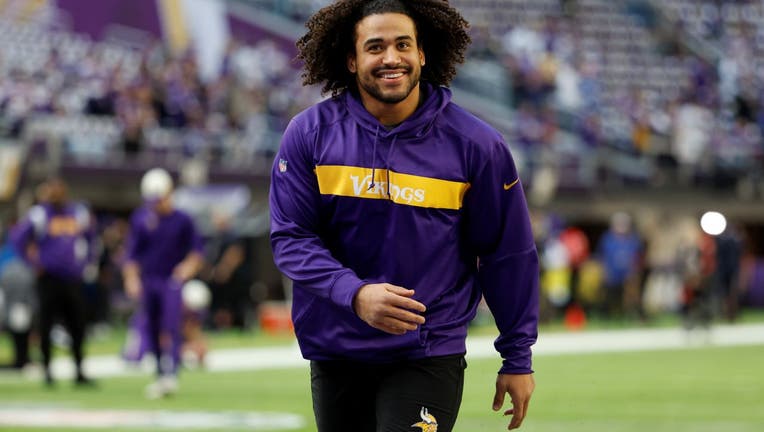 article
MINNEAPOLIS (FOX 9) - After eight seasons, the Minnesota Vikings are moving on from linebacker Eric Kendricks.
The Vikings announced Monday morning they've released the defensive veteran as they aim to shed contracts to get under the salary cap before the NFL league year opens. Kendricks, 31, came to the Vikings after being taken No. 45 overall in the 2015 NFL Draft. 
It's the Vikings' first offseason move since winning the NFC North at 13-4, but losing a home playoff game to the New York Giants after having one of the worst defenses in the NFL in 2022. Kevin O'Connell has since replaced Ed Donatell with Brian Flores at defensive coordinator.
Vikings General Manager Kwesi Adofo-Mensah released a statement Monday on Kendricks' release.
"As a Pro Bowler and team captain, a Walter Payton Man of the Year nominee and a leader of the Vikings social justice efforts, Eric leaves a powerful, permanent legacy within our organization and the Minnesota community," Adofo-Mensah said. "While he is best known as a play-maker and respected linebacker across the league, Eric's contributions to the Vikings extend far beyond the field because of his selfless and unwavering commitment to improving societal issues. I have the utmost respect for Eric and wish him and Ally, along with their growing family, continued success in their next chapter." 
Kendricks made 113 starts over eight seasons with the Vikings and was an All-Pro selection in 2019 after leading the defense with 110 tackles, and forcing two fumbles. He led Minnesota's defense in tackles in seven of his eight seasons, and had three defensive touchdowns.
O'Connell released a statement through the team on Monday, calling him a "staple in the locker room."
"It is extremely difficult to start more than 100 games in this league, but Eric has been a staple in the locker room since he entered the NFL. During my first year as head coach, Eric played a critical role as a captain and a member of the leadership council in helping establish the culture we want in Minnesota," O'Connell said. "He was a consistent mentor to his younger teammates, and his tireless work ethic set a standard for others to emulate. I'm thankful to have had the chance to coach Eric as a player and get to know him as a person. I know he and Ally will have an immediate positive impact on their next team and community."­ 
Kendricks is the first of what could be several veteran defensive players to be released as the Vikings aim to get under the salary cap when the NFL league year opens. He's been one of Minnesota's top defensive players since 2016 and has 15 sacks and nine interceptions in eight seasons, but the move also saves $9.5 million against the salary cap.
Kendricks was a leading voice in the locker room, a member of the team's Social Justice Committee and a Walter Payton Man of the Year nominee. He was also outspoken about the Vikings having a "fear-based organization" after Mike Zimmer's firing following the 2021 season.
The Vikings' ownership group also released a statement Monday on Kendricks' departure.
"Eric's impact on our franchise over the past eight years has been immeasurable. At the core of our defense, Eric exemplified perfectly what it means to be a Minnesota Viking," Zygi and Mark Wilf said. "He was the ultimate competitor and an incredible leader who set a high standard and consistently carried himself with class. Off the field, Eric set an example for others with his passion for giving back and using his platform to drive positive change. We especially appreciate his immediate contributions as an original member of the team's social justice committee and his partnership with us in the fight against social and racial inequities. We are grateful to Eric and his wife, Ally, and look forward to watching them continue to make a difference in the future."