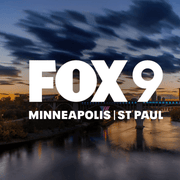 Jeff is a digital sports reporter for FOX 9 who has followed the Minnesota sports scene his entire life.
Jeff grew up a diehard Gophers football and basketball fan, going to games with his dad at the Metrodome and Williams Arena. He's also a Vikings fan, still bitter about the 1999 NFC title game loss to the Atlanta Falcons, and the 2010 loss at New Orleans featuring "12 men in the huddle out of a timeout" and Brett Favre's infamous through across his body.
At some point, he hopes the Gophers go to a Rose Bowl, the Vikings get to a Super Bowl and the Twins win a playoff game.
Jeff graduated from Totino-Grace High School in 2000, and went onto the University of St. Thomas, getting a degree in print journalism and communications in 2004. He started out of college as the Sports Editor at the Northfield News, and spent time at KARE-11 and WCCO on their content teams before coming to Fox 9 in 2018.
When he's not working, Jeff enjoys time with his wife of 13 years, his dog Willow, spending summers on the golf course and grilling. Follow Jeff's work on Twitter and Instagram.
The latest from Jeff Wald