Xcel Energy: More than 38,000 customers affected by power outages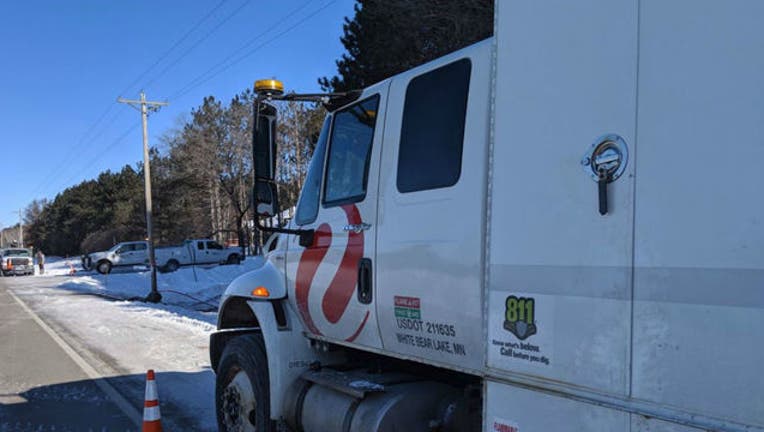 article
(FOX 9) - Xcel Energy says more than 7,000 customers are without power Wednesday night after a high-impact winter storm that affected a total of 38,000 customers. 
The company says it has restored power to 34,000 homes so far. 350 Xcel Energy crew members are on the streets Wednesday night addressing the outages. The company says 4,000 people are still without power as of 9 p.m.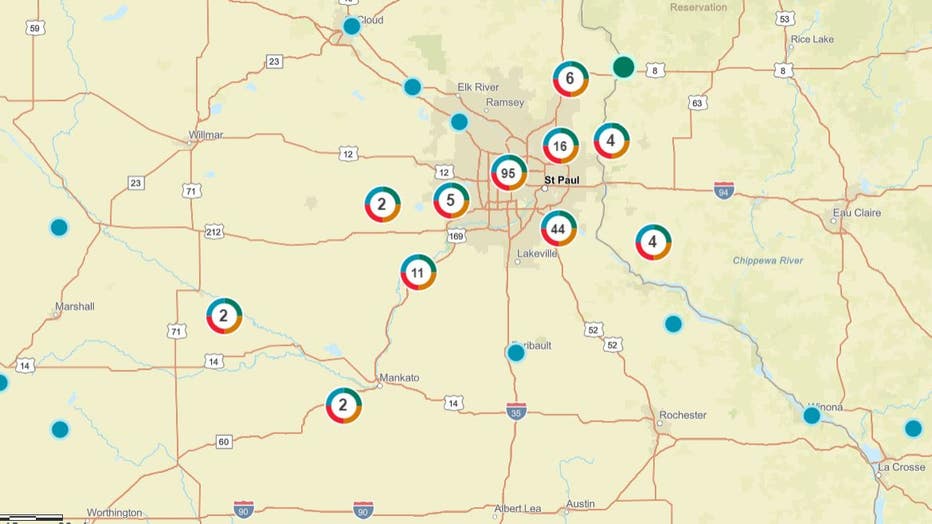 The power outage map from Xcel Energy during a snowstorm on Wednesday, Dec. 23, 2020. (Xcel Energy Outage Map)(
"We know it's the holiday season and we thank our customers for their patience and understanding as our employees respond to power outages," said Lee Nordby, director of control center operations, Xcel Energy-Minnesota. "Our employees are working hard in difficult conditions to quickly and safely restore electric service."
Xcel Energy offered the following tips during Wednesday's winter storm: 
Report your outage.
Customers can help Xcel Energy get a jump on power restoration by reporting outages. Customers have a number of ways to report their outage.
Xcel Energy mobile app available on iOS and Android
Online at xcelenergy.com/out
Text 'OUT' to 98936 to report an outage, or text STAT to the same number to check the status of a power outage.
Call 1-800-895-1999 and follow the prompts—the automated phone reporting system lets customers report outages in less than 60 seconds. Once the cause of the problem is identified, the system or an Xcel Energy representative will provide customers with an estimated restoration time.
Stay informed
If outages occur, it's important for customers to have access to the most recent updates about their power restoration. Customers can stay informed by visiting the Xcel Energy website or by downloading the mobile app available on iOS and Android. Additionally, the website hosts an outage map that displays information on the number of customers out and anticipated time for restoration. Customers can also stay informed by following Xcel Energy on Facebook and Twitter.
The high-impact winter storm moved through Minnesota Wednesday as temperatures dropped rapidly across the region and winds increased. 
A blizzard warning was issued for Western Minnesota and the Twin Cities metro area Wednesday afternoon and it will stay in effect through 6 a.m. Thursday. 
Wednesday morning rain left moisture on Minnesota roads that will freeze as snow continued in the afternoon and evening. 
The afternoon snow was coupled with wind gusts near 50 miles per hour, creating near zero visiblity at times into the early evening. 
MnDOT issued a no-travel advisory due to the whiteout conditions. 
The Winter Storm Warning will stay in effect through 6 a.m. Thursday in the greater Twin Cities metro area. 
Stay up to date on the winter weather by downloading the FOX 9 Weather App. It has the latest temperatures, snow totals, forecasts and school closings 24/7. Download it for Android or Apple.