Wisconsin wildfires: Nearly 3,000 acres burning in Monroe County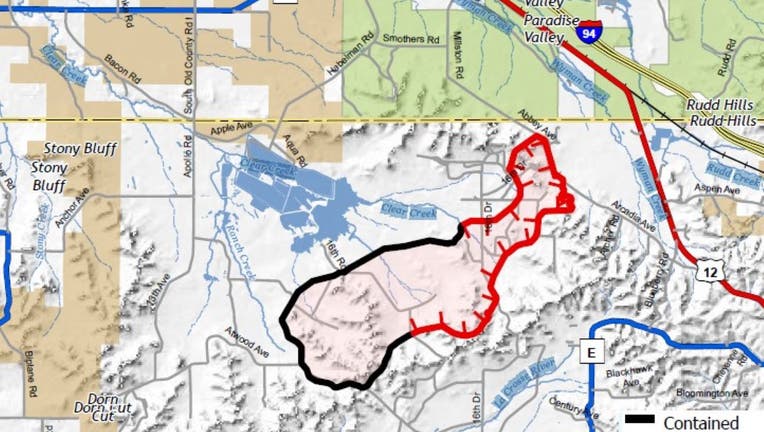 article
MONROE COUNTY, Wis. (FOX 9) - A wildfire is burning on nearly 3,000 acres in western Wisconsin on Thursday amid red flag warnings across the state and portions of the Midwest.
The Wisconsin DNR fire crews and local agencies are battling the blaze, which spans roughly 2,980 acres in Monroe County and is about 46% contained, a news release says.
The fire is burning in oak and jack pine, with fire crews making progress against the fire by using engines and dozers to build containment lines. Meanwhile, the Wisconsin State Patrol is monitoring smoke on the interstate and will shut it down again if visibility or fire conditions warrant. 
Traffic cameras on Interstate 94 at County Road O captured some smoke on Thursday afternoon: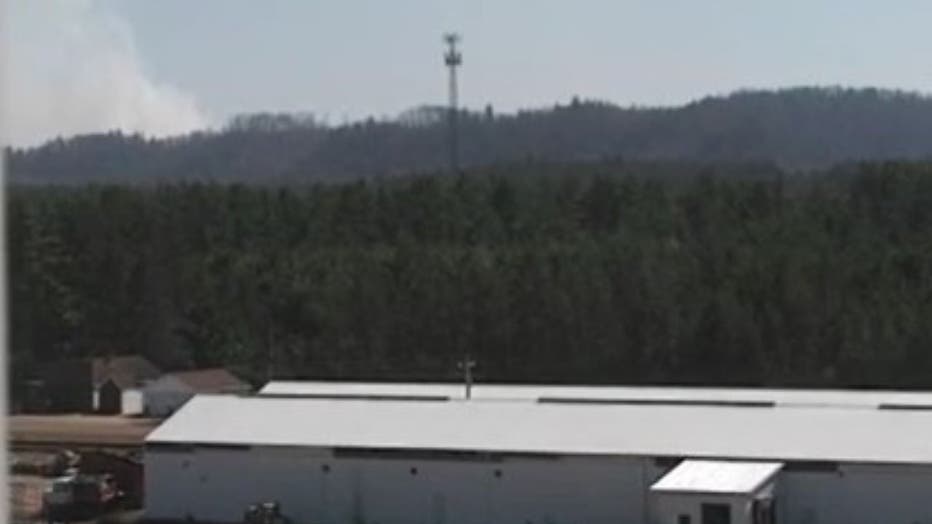 Smoke could be seen in the upper left corner of a Wisconsin traffic camera. (Wisconsin DOT)
Evacuations have been ordered in the area. 
The Wisconsin DNR says weather conditions — warm temperatures, low relative humidity and windy conditions — on Thursday continue to elevate fire danger, including a red flag warning in 38 Wisconsin counties. The DNR has suspended outdoor burning in the area.