Vinai to open in Dangerous Man taproom space, Yia Vang continues restaurant expansion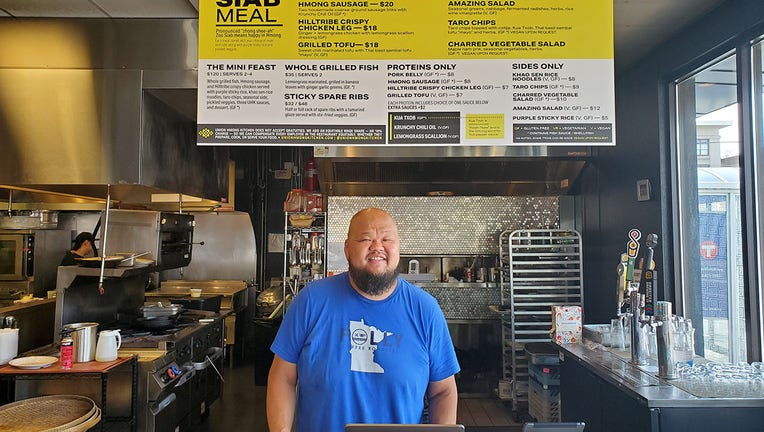 article
MINNEAPOLIS (FOX 9) - The owner and founder of Union Hmong Kitchen – a popular State Fair vendor that recently opened its own Lake Street location in Minneapolis – is now adding to his empire, announcing the opening of Vinai.
Vinai will move into the space at 1300 2nd St. NE in Minneapolis' Northeast Bank Building. The spot was previously occupied by Dangerous Man Brewing, which announced last Friday it planned to close its taproom in October.
The restaurant is expected to begin construction on the space in late 2023, and is aiming for a spring 2024 opening.
"The road to opening Vinai has been a much longer one than we expected, but we are finally at a point where we have a home," said owner and founder Yia Vang in a statement announcing the opening. "It was a roller coaster of a process, but we've learned so much in that time, and we've been so thankful for the patience and support that we've been shown over the years."
FOX 9 previously spoke with Vang about his beginnings in the industry on the heels of opening the Lake Street location for Union Hmong Kitchen. At the time he alluded to Vinai opening soon, but couldn't yet provide firm details.
Located in the Sheridan neighborhood, Vinai will join restaurants in the area such as Ann Kim's Young Joni, Gustavo Romero's Oro and Christina Nguyen's Hai Hai.