Dangerous Man Brewing Co. closing Minneapolis taproom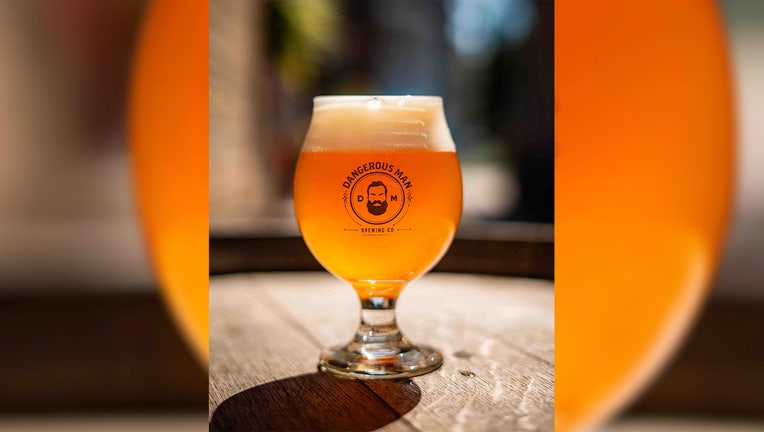 article
MINNEAPOLIS (FOX 9) - Dangerous Man Brewing Co. announced Friday it is closing its Minneapolis taproom in October after a decade, but the beers will still be available.
In a post on Facebook and its website, the brewery said it will be closing the taproom and growler shop on Saturday, Oct. 21. It opened in 2013. However, its production facility in Maple Lake will continue to brew beers, which will be available at liquor stores and other establishments. 
In an FAQ on its website, Dangerous Man says their lease was expiring and the landlords were selling the building, with the new owners having a different vision for the space. 
"We have never owned the building, so in that sense, our future there has always been uncertain. It is with excitement, though, that our beloved space is in good hands and will continue to be a community gathering place. We want the new ownership to own that part of the announcement, so sit tight until Monday," the Facebook post said. 
Dangerous Man had a vision to make "great craft beer, create a space for friends and families to gather, and contribute to the betterment of our neighborhood," the post said. "Over the years, we have been humbled by our patrons' overwhelming support and loyalty, who have become more than customers; you are part of our extended family."
So what's next for the owners of Dangerous Man? Well, that's unclear. The Facebook post says the owners have a lot of ideas, that have "more outdoor space, more animals, more plants, just as much sense of community, and, as always, more innovation to strive for." The website says, "Sarah and Rob are looking into other options for building and creating a new taproom experience. Expect an announcement in the Spring of 2024."
"We are not done yet," the post adds, noting they're going to take the winter months to figure out their path forward. 
To mark the closing of the taproom, Dangerous Man says it will be hosting a "series of special events" leading up to the closing date.