Two people fall through ice on Lake Superior Saturday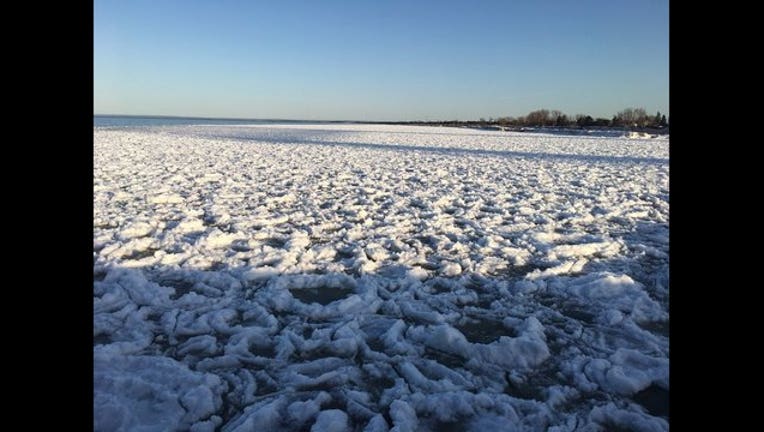 article
DULUTH, Minn. (KMSP) - Authorities are warning people around Minnesota to stay off the ice after two people fell through the ice on Lake Superior Saturday afternoon. 
St. Louis Sheriff's Office received a report that a 13-year-old boy fell into the water and was floating on a chunk of ice at Park Point in Duluth just after 4 p.m.
An adult tried to get the boy out of the water and fell in during the process. The adult was able remove the boy and get out of the water himself. The 13-year-old was treated for possible injuries at the scene, a news release said.. 
Several hours later, authorities responded to a call that a 47-year-old female fell through the ice. She also fell through at Park Point in Duluth. 
Emily Buchanan was walking her dogs on the ice when one of her dogs fell in. She was trying to rescue her dog when she also fell through the ice, authorities said. She was unable to get out of the water. A bystander on the beach called 911. 
It was a team effort to remove Buchanan from the ice. Deputies laying on the ice took her hands while Duluth Fire staff and several citizens pulled on the deputies' legs. Together, they were able to pull her to safety. 
Authorities across Minnesota are reminding people that the ice is not safe to be on at this time of year.