Target still downtown Minneapolis's largest employer, but down 20 percent from 2014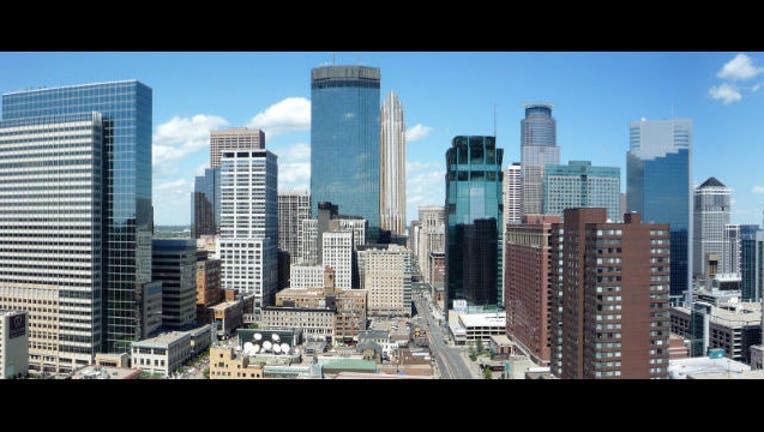 article
According to the latest figures compiled by the Downtown Council, Target is still downtown's largest employer by a significant margin, but they've cut over 20 percent of their downtown workforce in the last year.
The latest downtown employment survey indicates downtown's 15 largest employers employ about 50,583 people downtown, a slight increase from last year. Of those, roughly 10,000 are employed by Target, but that's more than 2,500 less than the 12,582 employees that worked downtown for the company at the start of last year.
Reached for comment, Target spokesperson Molly Snyder says the 10,000 figure the company provides to the Downtown Council is "an approximate number."
News of the retailer's shrinking downtown workforce comes on the heels of Target announcing it's pulling out of Canada and not following through with job offers recently made to a batch of hires.
But on the other side of the coin, the Minneapolis/St. Paul Business Journal reports that some of Target's downtown jobs may simply have shifted to the company's recently expanded Brooklyn Park campus.
Here, via the Downtown Council, is the full top 15 list of downtown Minneapolis's largest employers:
1. Target (10,000 employees)
2. Wells Fargo (7,000)
3. Hennepin County Medical Center (6,428)
4. Hennepin County (5,015)
5. Ameriprise Financial (4,974)
6. U.S. Bank (3,944)
7. Xcel Energy (2,603)
8. City of Minneapolis (1,800)
9. ABM Onsite Services (1,678)
10. RBC Wealth Management (1,485)
11. Star Tribune (1,282)
12. Capella University (1,240)
13. Thrivent Financial (1,085)
14. TCF Bank (1,031)
15. Federal Reserve Bank of Minneapolis (1,018)
Here's a couple other interesting tidbits from the Downtown Council's annual survey:
-- The current population of downtown Minneapolis is 38,909, which is up 1,383 from last year.
-- The average resale price of a downtown condo is $400,447.
-- Image credit: Bobak Ha'Eri