Target Field perimeter security approved as part of SAFETY Act compliance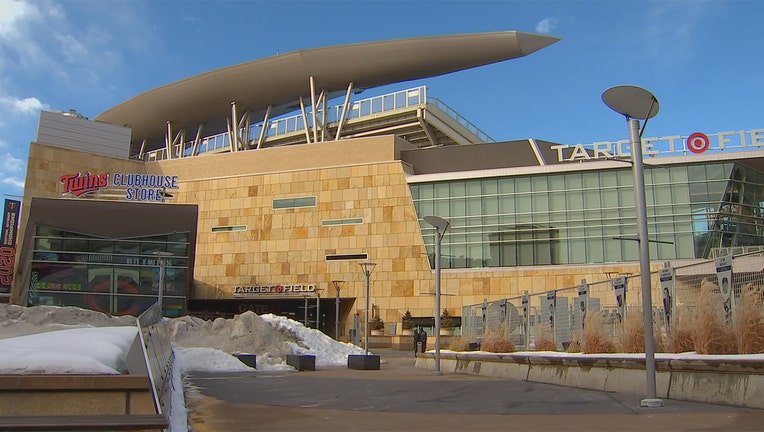 article
MINNEAPOLIS (FOX 9) - The Minnesota Ballpark Authority (MBA) has approved spending an additional $3.2 million in security upgrades to Target Field's perimeter, according to a resolution approved on Thursday.
The resolution authorizes MBA funding from the Ballpark Capital Projects Fund for security perimeter improvements required for federal SAFETY Act certification for the now 13-year-old stadium, finalizing the scope, design, and cost details with the Minnesota Twins. It also authorizes its executive director to seek potential federal grant funding to support the project.
In 2019, consultants conducted a review of the existing conditions around Target Field, and developed recommendations on strategies to address potential security risks.
Improvements proposed since then included "blast film" to all major exterior glazing areas to protect against glass shatter injuries. Along 7th Street and the face of Twins Plaza have already been completed, while glazing on 5th Street will be completed in the next two months, according to the resolution. The team has so far invested approximately $500,000 for the improvements.
The assessment also found that perimeter security additions installed prior to the 2014 All-Star game were now insufficient to meet the SAFETY Act certification requirements.
Suggested improvements include the replacement of operable vehicle barriers at the parking lot entrance and the replacement of the granite blocks along both 5th and 7th Streets.
The new perimeter would feature concrete-reinforced bollards, similar to the 3-foot poles installed in front of Target Center along First Avenue, estimated at approximately $3.2 million. Part of the cost could be offset by federal grants.
Through state law, the MBA and Hennepin County entered into an agreement that provides details regarding the annual grant for operating costs, along with annual payments into a reserve fund for ballpark capital improvement expenses.
In June, U.S. Bank approved more than $13 million for new security fencing around the stadium.

The funding is part of a proposed 2024 Operating and Capital Budget.
In total, the proposed General Fund budget is presented with a reduction of $5,000 less than the current year's budget, a decrease of 0.8%. The proposed budget also includes a 2.5% general salary adjustment for all staff.