Rochester man sentenced for pointing laser at Delta airplane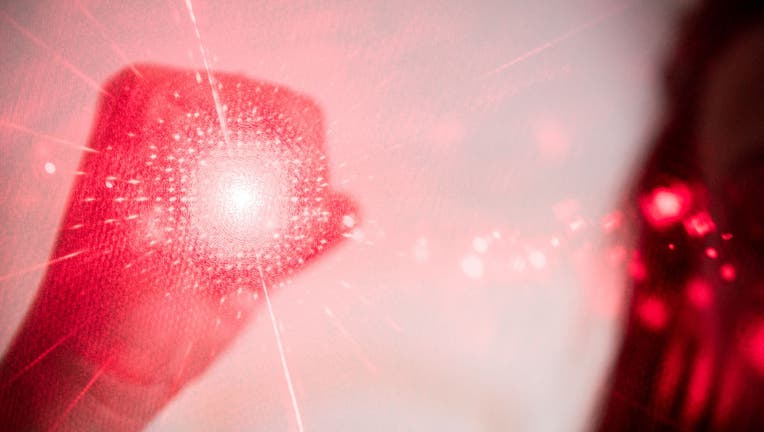 article
MADISON, Wis. (FOX 9) - A Rochester man was sentenced in federal court on Thursday for pointing a laser at a Delta flight during a descent into the Minneapolis-St. Paul International Airport (MSP) in 2021.
Nicholas James Link, 43, was sentenced in Wisconsin federal court to serve two years in prison for pointing a laser three times into the cockpit of a commercial plane over River Falls, Wisconsin, in October 2021, the Department of Justice said in a press release.
According to court records, Delta Air Lines pilots were flying a commercial flight from Raleigh-Durham to Minneapolis on Oct. 29, 2021. During their descent at 9,000 feet, the cockpit was illuminated by a bright blue light three times. The captain described it as a "sheer brightness" and compared it to "suddenly turning on all the light in a dark room."
The pilot said the incident happened during a critical phase of the flight, and they were just told by air traffic control to change runways at the MSP airport. The pilots were not able to look at their iPads for information on the new approach and the first officer instead used it as a shield to protect his eyes. Ultimately, the pilots were able to land the plane safely.
"[o]ne minor mistake during this critical phase could have led to catastrophic results," the captain wrote in a statement to the court. The DOJ added that Link's action caused a severe safety threat to the safety of the crew and all passengers on board the aircraft.
The captain said the vision in his right eye was affected for several hours after the laser was pointed into the cockpit. The first officer did not suffer any vision problems. 
Air traffic control informed the Minnesota State Patrol of the incident and a pilot flew to River Falls to investigate. While circling at 3,500 feet the state patrol aircraft was also struck by the blue laser. The pilot used surveillance equipment and coordinated with local law enforcement to find Link and take him into custody. Link pleaded guilty to pointing a laser at an aircraft on Jan. 12, 2023.
"Aiming a laser at an aircraft incredibly dangerous and reckless, and in this case forced the Delta pilots to focus on their temporary blindness which put everyone on the aircraft in incredible danger," the Wisconsin judge said during Thursday's sentencing according to DOJ. 
Pilots reported 9,457 laser-pointing incidents in 2022 and 9,723 in 2021, according to the Federal Aviation Administration. In January 2023 nearly 730 laser-pointing incidents were reported.