Minnesota joins U.S. Climate Alliance, pledging itself to Paris Accord targets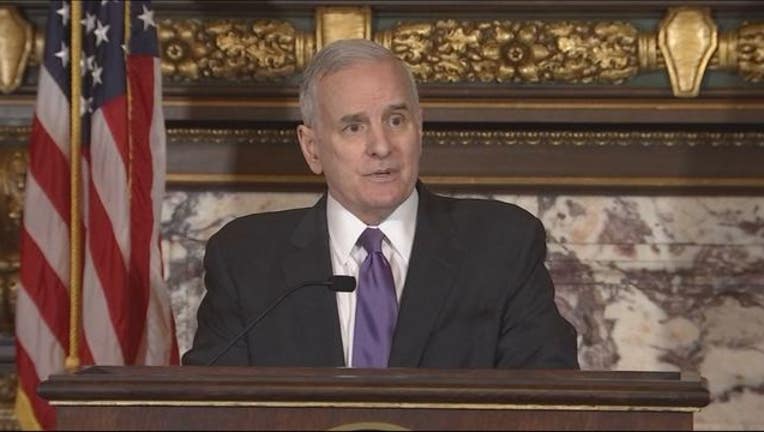 article
ST. PAUL, Minn. (KMSP) - Minnesota and eight other states, along with Puerto Rico, joined the U.S. Climate Alliance Monday, pledging to uphold targets outlined in the Paris Climate Accord after President Donald Trump decided to pull out of the agreement last week.
Connecticut, Delaware, Hawaii, Massachusetts, Minnesota, Oregon, Rhode Island, Vermont, Virginia and Puerto Rico joined the original three members--Washington, New York and California--in recommitting their states to reduce carbon emissions by 26-to-28 percent from 2005 levels and honoring the now-overhauled federal Clean Power Plan. 
"President Trump's withdrawal will cause serious damage to our environment and our economy," Minnesota Governor Mark Dayton said. "Nevertheless, Minnesota and other states will show the world what we can achieve by working together to conserve energy, to use cleaner and renewable energy, and to leave a livable planet to our children and grandchildren." 
The details of this new agreement have not been decided upon.
Experts in constitutional law question how the new compact will operate in practice, given the fact that the federal government maintains control over interstate commerce and the constitution bars states from entering into agreements with each other wihtout the permission of congress.
From the Interstate Compacts Clause of the United States Constitution: "No state … may enter into any Agreement or Compact with another State, or with a foreign power ... without the consent of Congress."
The original Paris Accord featured a non-binding agreement with no enforcement mechanism, which experts say would not violate the constitution if entered into by individual states. Any other form might subject the new U.S. Climate Alliance to legal challenge.