Minnesota governor says Legislature should revisit body cam policy after fatal shooting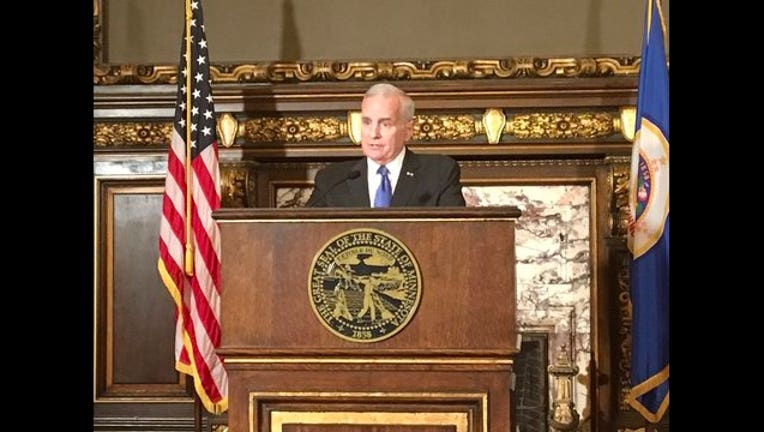 article
ST. PAUL, Minn. (KMSP) - Gov. Mark Dayton made his first public comments Wednesday on the fatal police shooting of 40-year-old Australian national Justine Damond, calling her death "a horrible tragedy."
At a press conference, Dayton said his biggest concern is for Damond's family. He said he left a message with her fiancé, Don Damond, and "expressed [his] deepest condolences and offered any assistance [he] could."
He left a message with Australian Consulate in Chicago expressing his condolences as well. 
Dayton also addressed the lack of body camera footage of the fatal shooting.  The Minnesota Bureau of Apprehension admitted both officers' body cameras were not turned on at the time of the incident and the squad camera did not capture any video of the shooting.
Dayton said he agrees with Hennepin County Attorney that the police body cameras do not have to be turned on, but they should have been on during the Damond shooting.
The governor said the state Legislature should revisit police body camera policies during the next legislative session.
Regarding the police officers involved in the shooting, Dayton said Officer Matthew Harrity, who was the driver of the squad car, spoke with BCA investigators for four hours.
His partner, Officer Mohamed Noor, refused to conduct an interview with the BCA. Dayton says the officer is entitled to his decision not to talk.
"I think most Minnesota law enforcement is well-trained," Dayton said.