Minneapolis City Council to vote on rent control ballot measure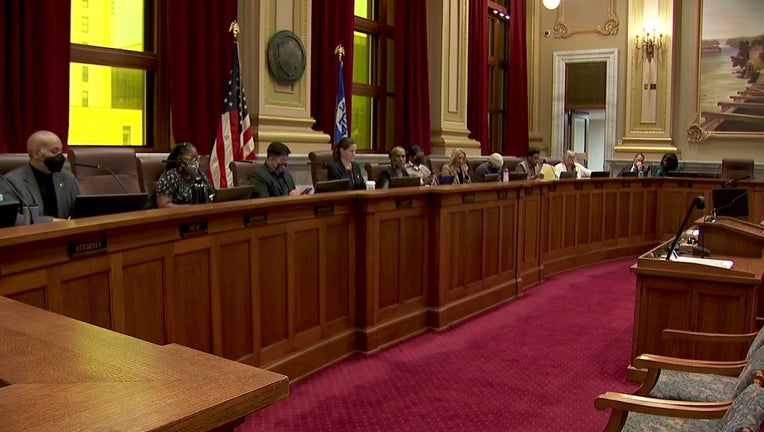 article
MINNEAPOLIS (FOX 9) - The Minneapolis City Council is set to vote on a resolution Thursday that would put rent control on the ballot in November. 
The resolution, put forward by Council members Aisha Chughtai and Jamal Osman, would direct city staff to draft the referendum question to include a 3% cap on annual rent increases, with no exceptions for new construction or adjustment allowed for inflation. 
Chugtai, who represents Ward 10, announced the upcoming vote in a newsletter Wednesday. 
"If successful, this process will produce a rent stabilization policy for Minneapolis voters to approve or reject in this November's election. Housing is a human right. Like the 80% of Ward 10 residents who are renters, I believe a critical part of building public safety is recognizing housing as a human right," she said. 
Minneapolis Mayor Jacob Frey has vowed to veto any proposal with a 3% cap, and should the resolution pass Thursday, it's unclear if Chughtai and Osman will be able to muster a veto-proof majority or nine votes. 
A popular and controversial idea 
Rent control, often called "rent stabilization" by supporters, has proven to be both popular with voters and controversial in the Twin Cities in recent years.  
In 2021, a ballot question to amend the Minneapolis city charter to give the city council the power to enact rent control passed with 53% of the vote. In the same election, St. Paul voters passed a rent control ballot question by the same percentage, which the city council then amended and passed last September. A lawsuit against St. Paul's policy was thrown out of federal court on Tuesday. 
Advocates for renters and low-income people have supported rent control proposals, as has the progressive wing of the Democratic Party, while developers, landlords, "YIMBY" housing advocates and centrists Democrats have tended to oppose them.