Minneapolis church started by freed slaves celebrates 100 years
MINNEAPOLIS (FOX 9) - A historic Black church in the Minneapolis Shingle Creek neighborhood is celebrating 100 years of worship this weekend.
But the path there was not straightforward.
The soul of a Black Baptist church is filled with joyful sounds from the chorus and rhythmic messages from the pastor. Pilgrim Rest Missionary Baptist has kept the tradition alive for 100 years.
The original congregation of freed slaves and their children started worshiping here on the outskirts of town because it was one of the few neighborhoods where Black people were welcome.
They'll celebrate the centennial in the sanctuary Sunday, but the original services took place below the current building, down in the basement. 
"Some of the old timers call this 'basement church,'" said Gaither Robinson.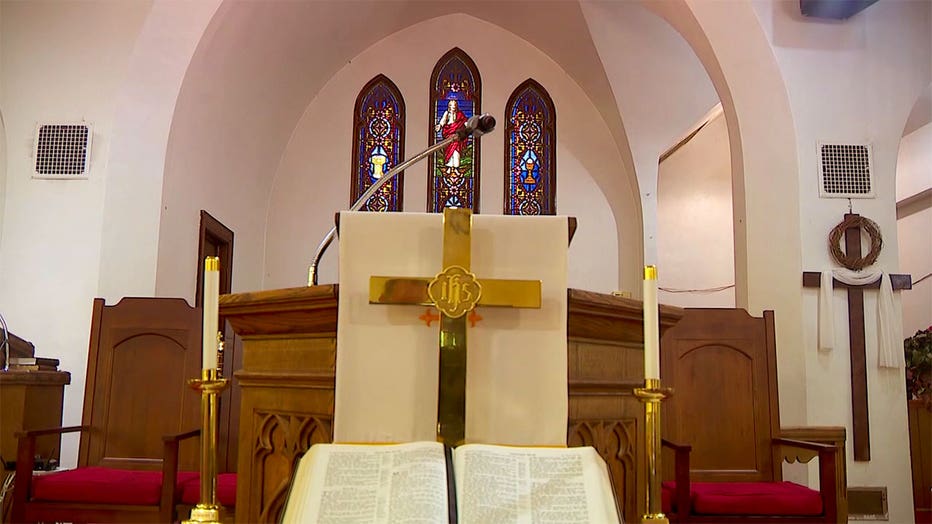 Pilgrim Rest Missionary Baptist Church in Minneapolis is celebrating a milestone. (FOX 9)
After 45 years, they finally could afford their own building — a used schoolhouse from Osseo converted to a church by their neighbors at Hope Lutheran.
"That's it," the pastor said as he pointed to a photo of the unattached building. "That's this building. They're bringing it down the street."
Pastor Robinson has presided over the congregation for one-third of its existence. Old photos remind him the building and the parishioners have aged in his time.
They almost had to move back into the basement because of roof issues, and the number of people in attendance has dropped below 100, half that sometimes.
"[I'm] basically just trying to keep the congregation together," the pastor said.
Pastor Robinson is nearing retirement but is hoping the church stays where it is for another 100 years.
"Right here at this spot doing whatever we could to help those that were in need," he said.
Proving that with faith and commitment, you can accomplish almost anything.