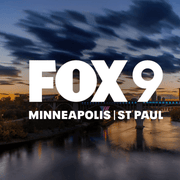 Corin joined Fox 9 in January 2023 after 25 years in the journalism business — earning Emmys, a RTDNA award, and a pair of Houston Press awards along the way.
His most recent stint covered almost 18 years at the ABC station in Fresno, California, where he focused on telling true stories on TV, especially when he could help people and find ways to make good ideas work. He reported, anchored, filled in on weather and sports, and produced and participated in the 2022 true-crime documentary "Murdered for Millions," which is available on Hulu.
Corin and his wife, Joy, moved to the Twin Cities to be close to their daughter — a current member of the University of Minnesota Marching Band — and his brother's family.
Corin grew up in four cities and spent his high school and junior high years in Fargo, North Dakota.
He loves baseball, indie rock (First Avenue is a revelation!), exercising, exploring everything the Twin Cities have to offer, and hanging out with his family.
The latest from Corin Hoggard