Luke Bryan coming to Eyota farm this weekend
EYOTA, Minn. (FOX 9) - A small southeast Minnesota town is getting ready for a big Saturday night, when as many as 15,000 country music fans may come to see a Luke Bryan concert in Eyota.
"About six times our population are going to come for the concert," Mayor Tyrel Clark said. "People are flying in [from] as far away as Las Vegas."
Luke Bryan has sold out arenas across the country, and on Oct. 14 he'll play at the Xcel Energy Center. But this week, he's doing things differently, by hitting the stage for pop-up shows across America's farmland.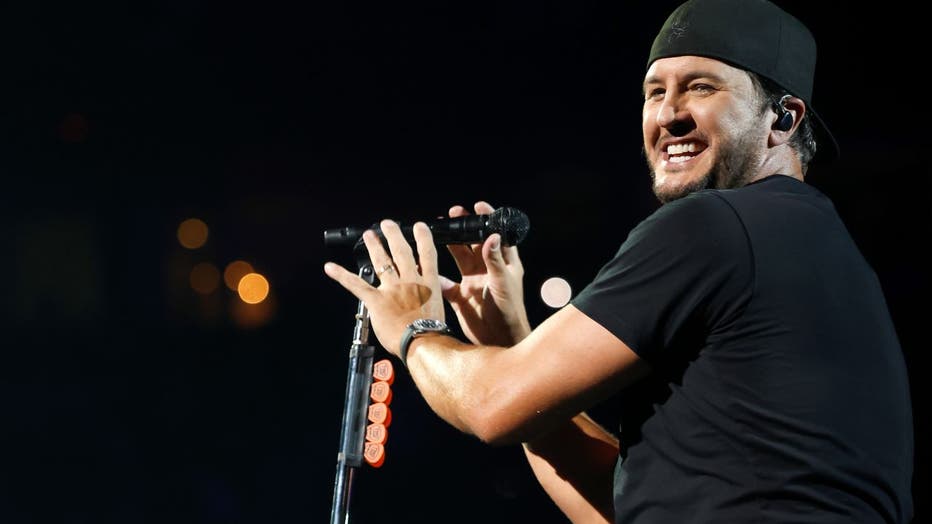 Luke Bryan performs at Bridgestone Arena on August 12, 2023 in Nashville, Tennessee. (Photo by Jason Kempin/Getty Images)
It's the second year in a row Bryan's farm tour will wrap up with a final show in a Rochester suburb of about 2,000 people.
Third-generation Gar-Lin dairy farm president Dana Allen-Tully is honored to host the visit.
Each of Bryan's performances highlights the hard work of the agriculture community, and they also bring a large boost to the area's economy.
Rain or shine, Bryan's concert starts at 6 p.m. on Saturday. Tickets can be purchased at the gate for $80, or online for $65.