From Florida to Hawaii: World's best beaches for 2023 revealed by Tripadvisor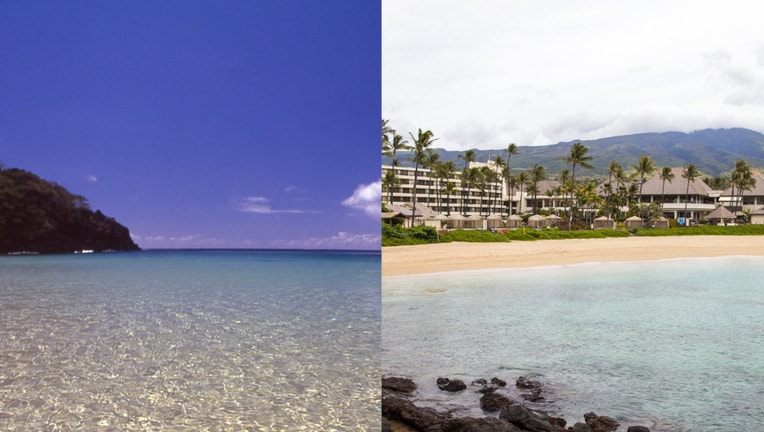 article
From golden sands to rugged coastlines to clear blue waters, Tripadvisor has announced its Best of the Best Beaches for 2023 – and yes, the United States has made the list. 
The ranking is part of the travel guidance company's annual Travelers' Choice Awards. 
Tripadvisor analyzed millions of reviews submitted by travelers over the past 12 months. Looking at the quality and quantity of ratings for beach experiences, the company determined travelers' favorite beaches of the year, providing guidance for everyone looking to plan their own vacations.
This year's diverse list of beaches spans the Americas, Africa, Europe, Asia and the South Pacific.
RELATED: From Boise to Bhutan: Here are the top travel destinations of 2023
"As a huge beach fan myself, I know the impossible-to-resist allure of sunshine and turquoise water—and certainly, there's plenty of that on this year's list," said Sarah Firshein, the head of editorial at Tripadvisor. "But there are some delightful surprises as well."
Whether you prefer a lazy beach day or an underwater adventure, this year's top 25 beaches feature something for every traveler. 
Baia do Sancho in Brazil revealed as top beach for 2023
Climbing six places from last year to reach the top spot in 2023 is Baia do Sancho.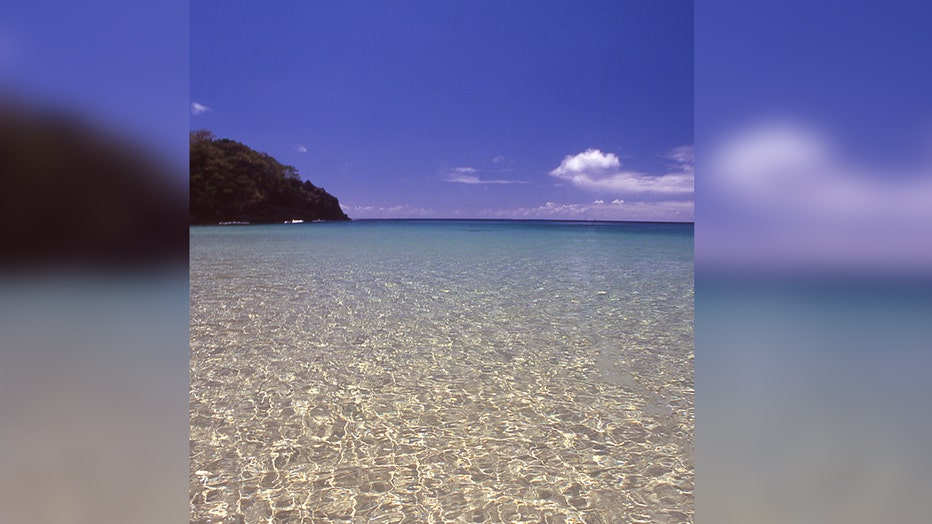 Fernando de Noronha, Pernambuco in Brazil. (Photo by: AGB Photo Library/Universal Images Group via Getty Images)
Located on the Brazilian island of Fernando de Noronha, this area is renowned for its jagged coastline and diverse ecosystems.
While the beach is off the beaten track and only accessible by ladder from the mainland, Baia de Sancho is famous for its turquoise waters and white sand beach, along with its exotic array of wildlife. 
Three U.S. beaches make list
Travelers who live in the U.S. not need to travel far! Three states – Florida, Hawaii and Georgia – have made this year's list. 
Ka'anapali Beach on the Hawaiian island of Maui has been named No. 10 in the U.S. – the only beach in the country to make it to the top 10. According to Tripadvisor, the beach features three miles of powder white sand and crystal-clear water. 
Siesta Beach in Siesta Key, Florida has nabbed the No. 11 spot. Located directly on the Gulf of Mexico, the beach's sand is 99% quartz, most of which come from the Appalachian Mountains.
Driftwood Beach on Jekyll Island, Georgia was chosen as the No. 12 spot on the list. The beach is described by Tripadvisor reviewers as "other worldly" thanks to the ancient driftwood monuments that line the coast. 
Beach in Iceland becomes new entry to world list
A new entry to the world list for 2023 is the dramatic Reynisfjara Beach in Vik, Iceland. 
Tripadvisor notes that the beach is world famous for its black sands and imposing rock formations towering over the shore. In fact, some may recognize the striking backdrop from Game of Thrones.
 Reynisfjara Beach is also popular with birdwatchers for the various types of seabirds spotted nearby, most famously, puffins.
Top 25 Beaches of 2023 
Baia do Sancho - Fernando de Noronha, Brazil 
Eagle Beach - Aruba, Caribbean 
Cable Beach - Broome, Australia 
Reynisfjara Beach - Vik, Iceland 
Grace Bay Beach – Turks and Caicos, Caribbean 
Praia da Falésia - Olhos de Agua, Portugal 
Radhanagar Beach – Havelock Island, India 
Spiaggia dei Conigli – Sicily, Italy 
Varadero Beach – Cuba, Caribbean 
Ka'anapali Beach - Maui, Hawaii 
Siesta Beach - Siesta Key, Florida 
Driftwood Beach - Jekyll Island, Georgia  
Manly Beach - Sydney, Australia 
Seven Mile Beach - Seven Mile Beach, Grand Cayman 
La Concha Beach - San Sebastian - Donostia, Spain 
Kelingking Beach - Nusa Penida, Bali 
Playa de Muro Beach - Playa de Muro, Spain 
Playa Manuel Antonio Beach - Manuel Antonio, Costa Rica 
Ipanema Beach - Rio de Janeiro, Brazil 
Nungwi Beach - Nungwi, Tanzania 
Falassarna Beach - Falassarna, Greece 
Nissi Beach - Ayia Napa, Cyprus 
Playa Norte - Isla Mujeres  
Magens Bay - Magens Bay, St. Thomas 
Balos Lagoon - Kissamos, Greece  
Tripadvisor's top US beaches
Tripadvisor also features a separate list devoted to U.S. beaches.
In the United States, Hawaii proved the strongest with three beaches in the top 10, while Florida and California both had two. Beaches in Georgia, Oregon and Maine were also among Tripadvisor's top 10.
1. Ka'anapali Beach - Maui, Hawaii
2. Siesta Beach - Siesta Key, Florida
3. Driftwood Beach - Jekyll Island, Georgia
4. Hanalei Beach - Kauai, Hawaii
5. Ho'okipa Beach Park - Maui, Hawaii
6. Henderson Beach State Park - Destin, Florida
7. Cannon Beach - Cannon Beach, Oregon
8. Coronado Beach - Coronado, California
9. Ogunquit Beach - Ogunquit, Maine
10. La Jolla Cove - La Jolla, California
This story was reported from Los Angeles.