Drug bust leads to multiple charges for Wisconsin teenager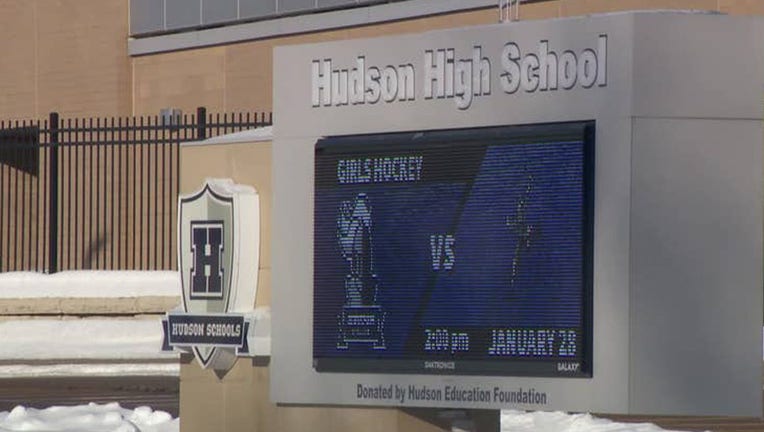 article
HUDSON TOWNSHIP, Wis. (FOX 9) - A sizable drug bust in January which led authorities to discover drugs and cash at various locations has resulted in multiple charges for a Wisconsin high school student.

A 17-year-old is charged with one count each of possession with intent to deliver psilocybin (less than 100 grams), possession with intent to deliver THC (between 200 and 1,000 grams) and possession of THC.
According to charges, on the morning of Jan. 26, investigators Michael O'Keefe of the St. Croix County Sheriff's Office and other law enforcement officers executed a search warrant at a residence in Hudson Township, Wisconsin.
After speaking with the parent of the juvenile who was the subject of the drug investigation, authorities say they found 10 Bliss brand THC vape cartridges located under a bed, bank documents and a Natures Herbs brand bag that tested positive for THC, charges say. 
Later that day, detectives met with the 17-year-old and his father at Hudson High School.
Investigators said they believed drugs, money, and a cell phone were hidden at unknown locations and told the teenager, "cooperation would be taken into consideration during the resolution of this incident." The teenager then told detectives where the additional items were, according to the complaint. 
Detectives were told the location of a small gray bag at another residence in Hudson Township. When law enforcement located the bag they found $1,138 and an iPhone, according to the charges. 
The 17-year-old explained the other items were being held in a Jeep in which authorities found 10 bags of marijuana (each containing 32 grams), $8,807 in cash, 16 packages of North Cannabis brand THC, 169 THC vape cartridges, eight packages of psilocybin edibles, 14 packages of chocolate bar psilocybin edibles, 14 packages of THC Cookies, and four fluid ounces of THC syrup, according to the charges. 
The complaint implicates two other juveniles, but no additional charges have been filed.
Following the incident, on Wednesday, Jan. 25, the Hudson School District released a statement saying in part, "Administration learned of alleged drug distribution and use by students at the High School… At this time, several students may face criminal charges and potential expulsion from school… The Hudson School District is committed to keeping our schools safe and drug-free. Students alleged to be participating in drug-related activities will be investigated."