Drug bust at Hudson High School in Wisconsin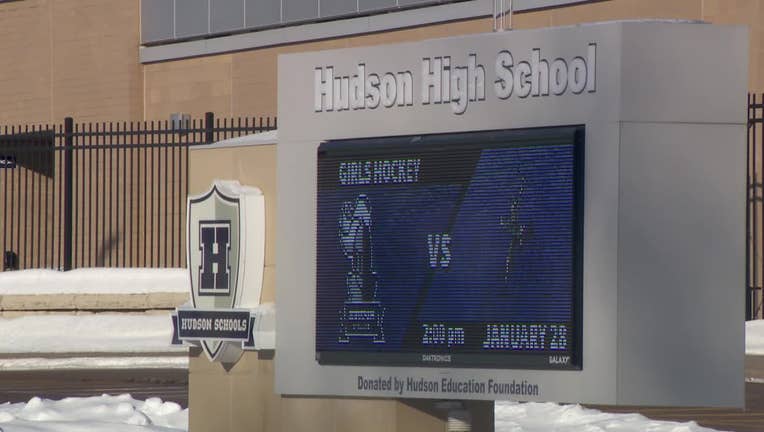 article
HUDSON, Wis. (FOX 9) - A number of students are suspected of being involved in illegal drug activity at Hudson High School in western Wisconsin, resulting in a drug warrant being executed at the school Thursday morning. 
The St. Croix County Sheriff's Office told FOX 9 the items seized during the search of the school include 199 THC cartridges, 19.95 ounces of THC flower, 22 mushroom psilocybin edibles, and $9,945 in cash. 
Authorities said a number of students — most age 17 or older — were involved in the illegal drug activity, which included marijuana and some mushroom edibles. It's believed this has been happening on school property during school hours since last summer, but it only came to law enforcement's attention recently, which led to the execution of the search warrant on Thursday.
The sheriff's office is actively investigating the incident. 
In a statement from Hudson School District on Friday afternoon, the administration says the investigation is continuing and the students involved could face expulsion. 
Here's the full statement from the school: 
On Wednesday, January 25, 2023, Hudson High School administration learned of alleged drug distribution and use by students at the High School. The school administration, in coordination with Hudson Police Department and St. Croix County Drug Task Force, is investigating the allegations.
At this time, several students may face criminal charges and potential expulsion from school. This incident remains under investigation and may involve additional students. Parents and students are asked to report any information that may be helpful in this investigation to the Hudson Police Department or the High School administration.
The Hudson School District is committed to keeping our schools safe and drug-free. Students alleged to be participating in drug-related activities will be investigated. Individuals found guilty of drug-related crimes could find it difficult to attend secondary education, secure loans, experience employment restrictions, and military service. 
Illicit drug use is a societal problem that requires a community response. We need families to be aware of their children's activities. In particular, parents are encouraged to pay attention to vapes and the modification of vapes for using THC (marijuana). Additionally, parents can look for a highly concentrated form of THC called "wax." Wax is one of the most popular methods of using marijuana. Wax is often stored in a Carmex-type container and can look like earwax. Individuals using wax will usually have a blow torch or butane lighter in their possession. The butane extracts the THC from the marijuana plants and produces a wax-like substance. The wax can be smoked in a vape/vape pen/e-cigarette. 
The School District has policies, programs, and staff in place to support students and to prevent drug use and possession on school grounds, and by students generally. The School District will investigate this incident to look for ways to improve its response to identifying potential drug use in school. Additional information will be shared with families as appropriate and allowable.