Death penalty dropped in Dru Sjodin abduction, murder case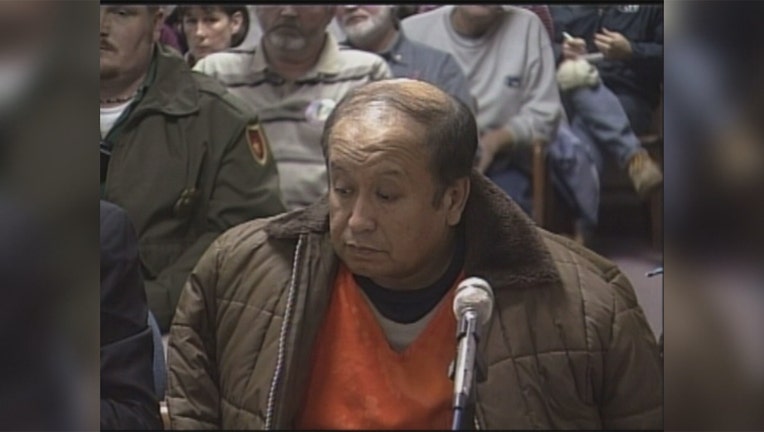 article
(FOX 9) - Federal prosecutors will no longer seek the death penalty for Alfonso Rodriguez Jr., the man convicted in the 2003 kidnapping and murder of college student Dru Sjodin.
"The United States of America, by Mac Schneider, United States Attorney for the District of North Dakota, hereby withdraws the Notice of Intent to Seek a Sentence of Death against defendant Alfonso Rodriguez, Jr., filed on October 28, 2004," Schneider wrote in a March 14 court filing. "The United States no longer intends to seek the death penalty in this case."
'Rodriguez will draw his last breath in a federal prison'
The U.S. Attorney's Office released the following statement Tuesday:
"My thoughts today are with Dru Sjodin's family, particularly her parents, Linda Walker and Allan Sjodin," said Schneider. "They are genuinely good people and loving parents who in the wake of an unimaginable loss have worked closely with our office for nearly twenty years. We continue to wish them the greatest measure of peace possible.
"I also want to commend the trial team, including former United States Attorney Drew Wrigley, as well as our office's appellate attorneys and support staff. Over the last two decades, they have continuously upheld the high standards of the Department of Justice through their work on this tragic case. As a result of their efforts, Mr. Rodriguez is – and will remain – a convicted murderer."
"The directive to withdraw the death notice has changed how the United States Attorney's Office will proceed with this case. What will not change is that Mr. Rodriguez will draw his last breath in a federal prison."
Not the first death penalty dodging 
In September 2021, Judge Ralph Erickson ruled that misleading testimony from the medical examiner and the failure of defense attorneys to make the case for an insanity defense violated Rodriguez Jr.'s constitutional rights. He threw out the death penalty and ordered a new sentencing phase be conducted.
Medical examined cases reviewed
After questions were raised in 2021 in the Rodriguez case, prosecutors in Minnesota began a review of 216 cases where Dr. Michael McGee testified. Dr. McGee served as Ramsey County's Medical Examiner from 1985 through 2019, but he also conducted autopsies on cases throughout Minnesota.
At least 70 cases from his tenure are under additional review, according to a spokesperson for the Ramsey County Attorney's Office.
Dru Sjodin case
Dru Sjodin was born in 1981 in Minneapolis. She graduated from Pequot Lakes High School in 2000 and attended the University of North Dakota in Grand Forks. 
On the evening of Nov. 22, 2003, Sjodin went missing after leaving work. Alfonso Rodriguez Jr., a Level 3 sex offender in Minnesota, was arrested on Dec. 1, 2003. Rodriguez had been released from prison after a 23-year sentence only 6 months before Sjodin went missing. Five months after Rodriguez's arrest, Sjodin's body was found just outside of Crookston, Minnesota.
On Aug. 30, 2006, Rodriguez was found guilty and was initially sentenced to death on Sept. 22, 2006.
Dru's Law
This case led to changes in sex offender registration laws. 
On July 27, 2006, President George W. Bush signed the Adam Walsh Child Protection and Safety Act, which included Dru's Law.
Dru's Law changed the name of the National Sex Offender Public Registry to the Dru Sjodin National Sex Offender Public Website (NSOPW), which provides information to the public on the whereabouts of registered sex offenders regardless of state, territory or tribal boundaries.
The Associated Press contributed to this report