Bell Lofts: Landlord returns deposits after losing Minneapolis council vote, but includes bill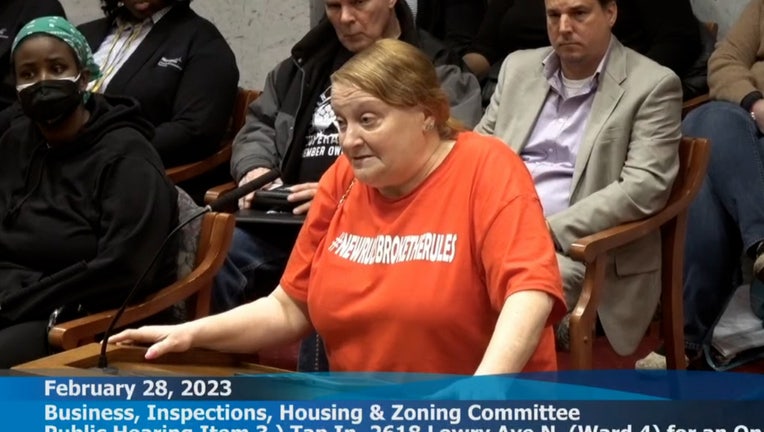 article
MINNEAPOLIS (FOX 9) - Residents of a condemned North Minneapolis apartment building got part of what they have been pushing for from their landlord Wednesday night when he returned their security deposits after the Minneapolis City Council denied his request for a liquor license earlier that afternoon.
However, residents say the former landlord of the historical Bell Lofts Apartment, Chris Webley, returned the deposits in envelopes that also included invoices for outstanding balances they dispute — either because the amounts were inaccurate or, in one case, reflect a sum related to Webley's failure to respond to requests from Hennepin County rental assistance. 
Still, Theresa Kress, the former Bell Lofts resident who spoke on behalf of former tenants during the City Council meeting, saw the move as vindication for her decision to speak out. 
"We showed we could be heard and seen and noticed that we still are not backing down, letting him know that we're still standing tall," she said.
Bell Lofts flooded on Dec. 28, 2022, after a pipe burst and was condemned by the city days later. 
Unanimous vote
In the meeting, the Business Inspections Housing and Zoning Committee denied, by unanimous vote, a liquor license Webley had requested for Tap In, a bar he has planned for a property he owns on Lowry Avenue in North Minneapolis.   
"​​We have not yet received full security deposits. So in this situation, it's just not fair to us that he would get another license for anything else at this point in time," Kress told the council members. 
When moving to deny the application, council member Jeremiah Ellison, whose ward covers Bell Lofts, specified that the decision did not have to do with the Kress' testimony but instead with concerns expressed by neighbors that Webley had misled them about details of his plan, including the proposed 2 a.m. closing time. 
Supporter reaches out 
One former Bell Lofts resident reached out to FOX 9 to express her support for him. 
Kenya Chandler said she had lived in Bell Lofts since 2016, and the building had chronic issues with leaks long before Webley purchased it in March 2021.
"I don't think that he's as at fault as everyone is making him seem to be. I just don't think he had enough time to come in here and really get stuff moving," she said. 
Response from landlord 
By state law, landlords must return security deposits within five days once a building is condemned. Kress said she would not cash her check because of the attached invoice and had been in touch with staff from Minnesota Attorney General Keith Ellison's office. 
Kress told FOX 9 hours after the City Council vote, Webley began texting residents to make arrangements for him and his team to drop off the checks for the deposits.  
At 9:55 p.m., Webley texted a FOX 9 reporter an update: "Tenants have received their deposits back. Do not ever contact me again."