Bell Lofts: Ex-residents of condemned Minneapolis building plead for landlord accountability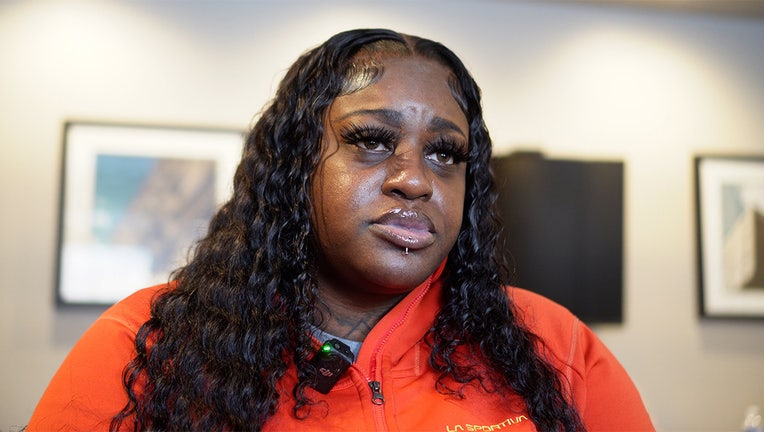 article
MINNEAPOLIS (FOX 9) - Former residents of the Bell Lofts apartment building are calling on the City of Minneapolis not to renew their former landlord's rental license and for Attorney General Keith Ellison to open an investigation.
It's been 40 days since Ikedra West woke up on a Wednesday night to see rusty, discolored water rushing in through the front door of her third-floor apartment in north Minneapolis. She was one of about 50 people (21 families) who were displaced from Minneapolis's historic Bell Lofts apartment building when a pipe connected to the sprinkler system burst on Dec. 28, 2022.
She rushed out with her two children — her 16-year-old son led the way, and she held her 8-year-old daughter. They were unhurt, but the equipment and supplies she used for her independent cleaning business were destroyed — she estimates they were worth about $5,000.
The city condemned the building days later, and with the help of an ad hoc coalition of nonprofits and activists (a group led by It Takes a Village, DocumentingMN, and photojournalist and community advocate Patience Zalanga), West has been staying in hotels since. 
In between taking her kids back and forth to school and her work shifts at the Minneapolis-St. Paul Airport, she's been searching for a new home for her family every day, with the help of relocation funds provided by the City of Minneapolis and with additional funds from the Minneapolis Foundation and Pillsbury United.
"I'm still angry. I'm just learning to forgive my landlord. I've been angry since the day it started. Since the flood happened," she told FOX 9 from the lobby of the Towne Place Suites hotel in Minneapolis.
West and other former Bell Lofts residents FOX 9 interviewed for this piece see the flooding and the city's condemnation of the building as part of a larger pattern since Chris Webley purchased the property in March 2021: the building was poorly maintained, had chronic maintenance issues, and Webley and his property management staff were unresponsive to resident requests and concerns. The issues raised by tenants included:
Leaky pipes
Water damage from leaks
Black mold/mold
The heat not working or not turning on
Clogged toilets
Washers and dryers not working
Roach infestations
Mice
Security issues, with drug users sneaking in to smoke in the hallways
Snow-blocking parking spaces residents had paid for
Webley did not respond to calls and texts from FOX 9 seeking comment. City records indicate the property had a lengthy list of code violations over the last five years. 
Enrique Velazquez, the director of Minneapolis's Inspections Services Division, says Webley's lawyers have indicated to the city he plans to make the repairs to the building mandated by the city's condemnation order and apply for a new rental license covering the property. But residents are pleading with the city not to grant Webley a new license.
"To be honest, it would be a sad situation if they did. And that's because right now if they were to give him a license that would be showing tenants like us that the city's not really here for tenants. We have no tenant rights at all. If they give him another license, especially to that same building," former Bell Lofts resident Theresa Kress told FOX 9.
Since the night of the flood, Dyonyca Conley-Rush, director and CEO of the north Minneapolis-based nonprofit It Takes a Village, has been part of a small group directly helping and advocating for residents on a daily basis and is also pushing for the city not to grant Webley a license.
"I don't think that he should get his license back, and here's why. OK. yes, he's fixing the damage or doing things of that nature, but I feel as if his conduct towards the displaced tenants, overall it has not been the greatest as far as having a landlord-tenant relationship. Who's going to say that this is not going to happen in the future?" she told FOX 9.
Steven Vang, 38, lived in Bell Lofts with his wife and five children, who range in age from newborn through 12 years old. He says the ceiling of their unit had water damage from a leak in the unit above theirs and he was afraid it might cave in at any moment.
He says during a roughly five-month period last year, from about the end of July through December, he repeatedly reached out to property management and Webley to get the ceiling fixed, but nothing was done.
He says he fears what would happen to Webley's future tenants if he were granted a new rental license for Bell Lofts.  
"I think that they're going to be in for it, but to be honest, the city should not give him a new license, period," Vang said.
City of Minneapolis' response 
According to Velazquez, if Webley follows through on his plan to request a new license, the city will conduct a review of his record, including how he manages properties and his relationship with tenants.
"We would look at the combination of assessments, violations, responsiveness to work orders and bring in all of these impact statements to evaluate fitness to renew a rental license," Velazquez said.
He encourages former Bell Lofts residents to make impact statements to city staff, if they haven't done so already, so those statements can be considered in the review.
Minneapolis Mayor Jacob Frey sent the following statement to FOX 9:
"This is an awful situation for the residents of the Bell Lofts. City staff has been working closely with residents and the property owner every day since the water pipe burst in late December. We are moving as swiftly as possible to work toward a solution. In the meantime, through community partnerships, we are reassured residents have temporary housing. City relocation funds have been provided to residents."
Minneapolis City Council member Jeremiah Ellison represents ward five, which includes Bell Lofts. When the flooding occurred, he was recovering from complications from throat surgery, which impeded his ability to speak. He is now calling for the city to conduct a "fact-finding" investigation into what happened and why and to release the results to the residents. 
"We might do that analysis and find there was negligence here and people need to be held accountable for that. I don't know what we'll find once we sort of start digging into the details that way. But we have to know what happened. And we have to know, not just that pipe burst, but, how did we get here? I think it's really important," he told FOX 9.
Call for Attorney General investigation 
Vang raises another issue shared by many former Bell Lofts tenants: He says Webley never returned his $2,400 deposit, despite a state law requiring landlords to return deposits within five days when a building is condemned.
Vang said that instead of sending him back his deposit, Webley sent him a bill for back rent, which Vang says was inaccurate as the family had paid in advance. He says he tried to raise these concerns with Webley but didn't get a response.
He says he hopes Minnesota Attorney General Keith Ellison will investigate the issue.
"The place was condemned. We deserve it back. We didn't do damage to the property. He can't keep our money. That's our money." Vang said.
Kress described a similar situation with her deposit — she says she got a bill with inaccurate charges and a check with some of the deposit back, but she hasn't cashed it because she's afraid that will mean she's agreeing to the charges.
She said she called Ellison's office to ask them to look into what happened.
"We do need someone on our side. We do need the attorney general on our side to help us because we're not getting anywhere. Our mouths are being open, and there's nobody listening right now," she said.
For her part, West said she hasn't received any of her $1,200 deposit back. When asked what "justice" would look like to her, she responded: "Giving folks back their money, and making sure these landlords do the right thing. There's got to be rules and regulations. There got to be. If you're going to set these statutes and these rules in Minnesota, they got to hold accountability. They got to hold up to them."