Barack Obama tweeted about Minnesota as reason you should vote
ST. PAUL, Minn. (FOX 9) - In a Twitter thread on Friday, former President Barack Obama used Minnesota as an example of why you should vote. 
"If you need a reminder that elections have consequences, check out what's happening in Minnesota," Obama tweeted. "Earlier this year, Democrats took control of the State Senate by one seat after winning a race by just 321 votes. It gave Democrats control of both chambers of the state legislature and the governor's mansion."
The election actually marked the first time the DFL had won full control of the Minnesota Legislature in a decade.
Obama continued, "Since then, Minnesota has made progress on a whole host of issues – from protecting abortion rights and new gun safety measures to expanding access to the ballot and reducing child poverty. These laws will make a real difference in the lives of Minnesotans.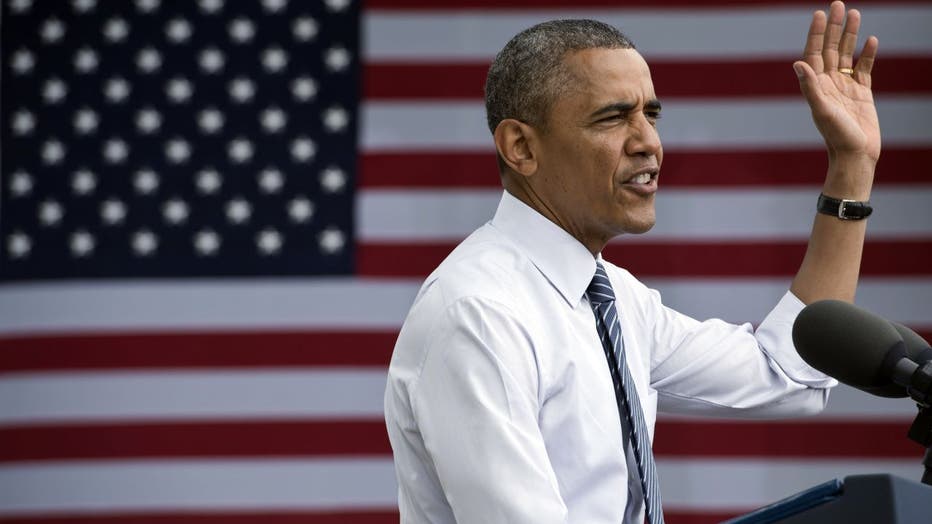 President Barack Obama speaks on the economy at the Lake Harriet Band Shell in Minneapolis, Minnesota on June 27, 2014. AFP PHOTO/Mandel NGAN (Photo credit should read MANDEL NGAN/AFP via Getty Images)
"It's a reminder that, while the pace of change can often be slow, a small group of people can still help us take a giant leap forward – but only if we vote," Obama said to conclude the thread.
The long list of new laws and budgets enacted this legislative session will set Minnesota on a new course. Democrats called the session "transformational," while Republicans said their voices were left out, and transformation would come at the ballot box when Minnesotans feel the effects of the gas tax and the legalization of recreational cannabis.