Anoka woman admits to embezzling over $36,000 from Coon Rapids Hockey Boosters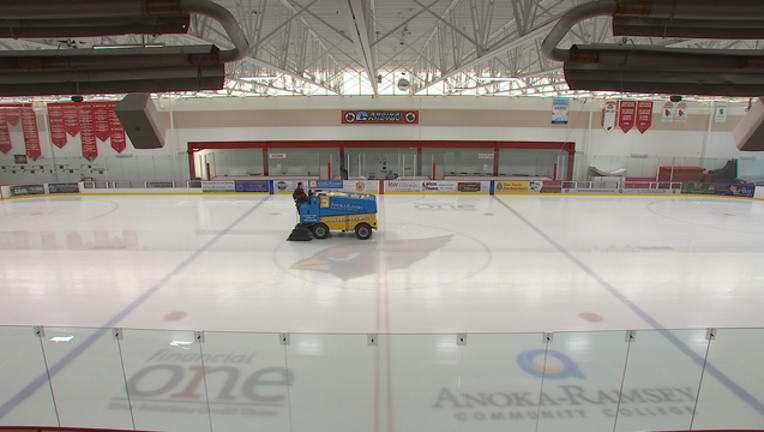 ANOKA, Minn. (KMSP) - An Anoka woman has been charged after she admitted to embezzling over $36,000 from the Coon Rapids High School Hockey Booster Club.
According to a criminal complaint filed in Anoka County District Court, Jennifer Leanne Crosbie, 36, of Anoka, faces one felony charge of theft by diverting corporate property.
The complaint says between May 2016 and July 2018, Crosbie was the treasurer of the Coon Rapids Cardinal Hockey Red Line Club where she had sole access to the club's financial accounts and debit card.
In July, after suspecting Crosbie was embezzling funds from the club, it hired a private accounting firm to audit its accounts. The firm found Crosbie had taken $36,176 in non-club-related transactions.
According to a police report from Coon Rapids Police, Brian Knapp, of the Cardinal Hockey Red Line Club, was alerted to some suspicious charges by an employee at Wells Fargo. The employee informed Knapp of numerous suspicious charges that seemed out of the ordinary.
The transactions were mostly cash withdrawals and purchases made at retailers and convenience stores, according to the complaint.
Knapp brought the suspicious charges to the Coon Rapids Police Department July 20 with bank statements containing withdrawals and transactions dating back to December 2016.
Crosbie admitted she took funds from the club for personal use in her statement to police. If convicted, Crosbie faces between zero and 20 years in prison and/or a $30,000-$100,000 fine.
Since discovering Crosbie's actions, the booster club has been scrambling to re-raise money embezzled from its accounts.
"It's a punch in the gut," Knapp said. "Somebody you thought you knew and she was stealing from kids." 
Head Coach Steve Moe said the team will have to struggle to climb out of debt and pay team expenses. 
"Our practice time, our trips to our conference games and all those other things. Those will go on through the school," he said. "But it's the things outside that make the season enjoyable for the players and gives them those lasting memories are what we're fighting to get back." 
Knapp said the club will put another treasurer on the account and let all board members monitor its activity.