Anoka Police K-9 Bravo shot during deadly altercation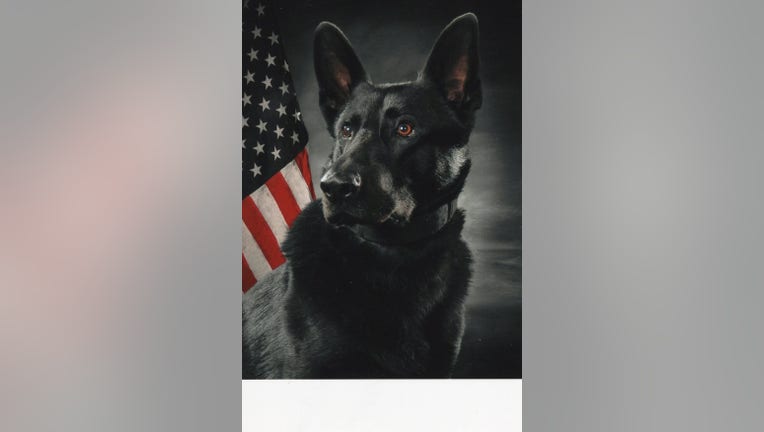 article
(FOX 9) - A police dog named Bravo was shot during a deadly exchange of fire between police and a suspect near Braham, Minnesota. 
According to the Anoka Police Department, K-9 Bravo suffered gunshot wound during the exchange of gunfire that followed a police pursuit that began in Blaine earlier in the afternoon.
Monday morning, police said Bravo is at the University of Minnesota Veterinary Medical Center and is "resting comfortably." He has not yet undergone surgery, according to police. 
Police said they are confident Bravo "performed his duties with the greatest act of heroism." 
"K-9 Bravo is not only a partner to our Anoka Police Officers, he is our friend and has become the de facto therapy dog for the department," the police department said in a Facebook post. 
The police department also thanked everyone who have wished Bravo well and expressed their thoughts and prayers for his recovery: "We hear you and we feel your sadness and admiration for our friend and partner Bravo." 
In January 2019, Bravo received a stab and bulletproof vest donated to the department by a nonprofit, according to a Facebook post.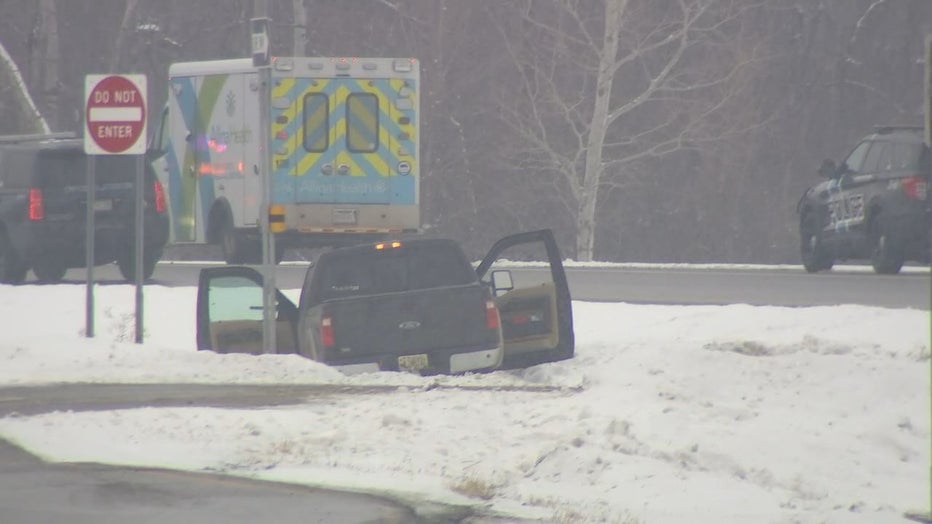 A man was shot and killed but law enforcement on Sunday along Highway 65 near Braham, Minnesota after a theft report led to a police chase and crash. (FOX 9)
Deadly police shooting
According to the Blaine Police Department, one person was shot and killed by police and another was arrested after the pursuit. An officer was hospitalized with injuries suffered in an initial incident with the suspects in Blaine. 
Police say a suspect was shot and killed by police after a pursuit stemming from a stolen car call near a department store in Blaine, Minnesota earlier in the afternoon Sunday.
Police say the shooting and pursuit were the end result of a call to a department store in Blaine Sunday afternoon for a stolen vehicle call. There, the suspects fled officers and carjacked another vehicle nearby, according to police. 
Officers pursued the suspects north until the vehicle became disabled near Braham, Minnesota on Hwy. 65. The highway was closed for multiple hours Sunday during the investigation.