Alabama Shakes, Prince play concert at Paisley Park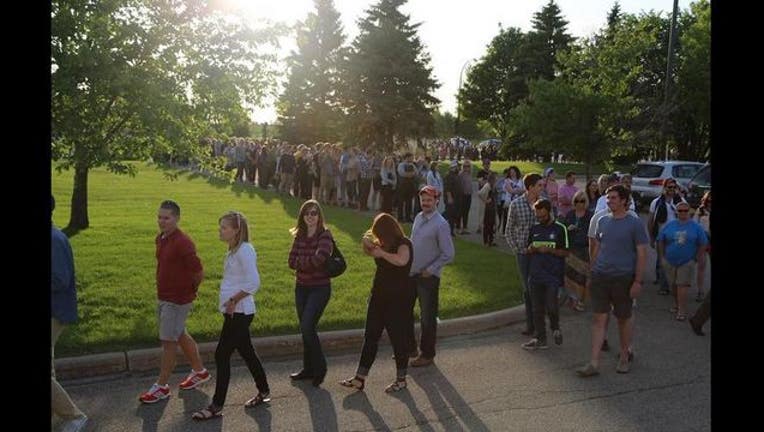 article
Brittany Howard, the lead singer for Alabama Shakes, called it "this little room." That room was the concert hall inside Prince's Paisley Park in Chanhassen, Minn.
Prince asked the Alabama band to play his historic venue, and recording studio, two days after they rocked Hall's Island in Minneapolis. And again, the band played with their soulful energy, much of it delivered through Brittany's searing, emotive vocals — her face contorting into expressions that led you to believe she was reliving every moment that inspired the powerful songs. And her vocals followed, jumping from soft and smooth to deep and raspy, flawlessly and purposefully.
The crowd was appreciative, many having waited hours outside for the first come, first serve concert. Among the crowd, in the back of the room, was a small, princely figure. The Purple One eventually made it on to the stage, and joined Alabama Shakes for a monstrous jam that had the crowd in ecstasy. And then, just as quickly as he emerged, Prince ran, make that, zipped, off the stage and into the shadows of the concert hall.
Brittany Howard thanked Prince for the invite, and the crowd — calling it a bunch of "flatterers." Brittany Howard and the band surely leave the Twin Cities with some unique memories: playing the inaugural show for Hall's Island on Saturday, going fishing (catching a sunfish and large mouth bass, she told the Paisley Park crowd) on Sunday, and then playing the Church of Prince on Monday. We can guarantee there won't be a 1-2-3 wonder like that anywhere else. #OnlyInMN as they say.