2 teens struck after getting out of car following crash on I-35 in Burnsville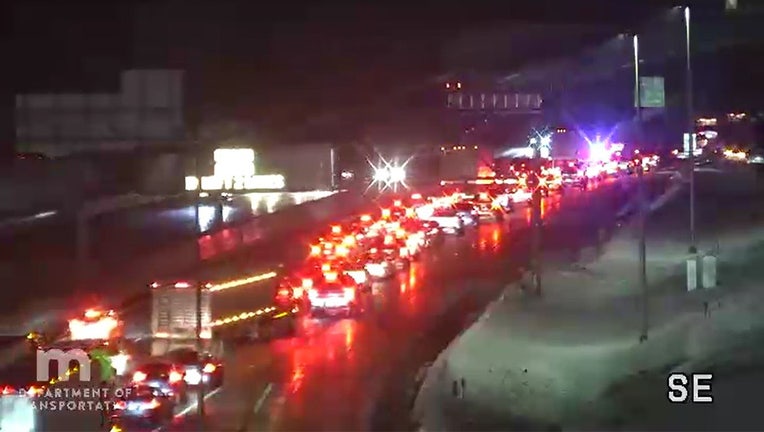 article
BURNSVILLE, Minn. (FOX 9) - A teenager suffered life-threatening injuries after being struck by a driver on Interstate 35 Monday night.
The incident happened around 8 p.m. as a driver was heading southbound on I-35 near Crystal Lake Road in Burnsville and collided with a guardrail in the middle lane. The driver and two passengers got out of the car and were standing on the left shoulder of the road, according to the Minnesota State Patrol report. 
A passing car slowed down and was struck by another driver. The driver lost control of the car and hit two teenagers standing on the shoulder. 
An 18-year-old passenger was transported to the hospital with life-threatening injuries, the report states. The 17-year-old driver suffered non-life-threatening injuries.   
The state patrol report listed the road conditions as wet at the time of the crash. 
The Inver Grove Heights Fire Department reminded people the safest place to be after a crash is inside a vehicle. If you must get out for safety reasons, get behind a barrier or as far off the road as possible, the Facebook post said.   
Another driver was injured on Feb. 22 after they got out of their vehicle following a crash and then was hit by vehicles during a second crash.