Storms roll through metro overnight, linger into Tuesday morning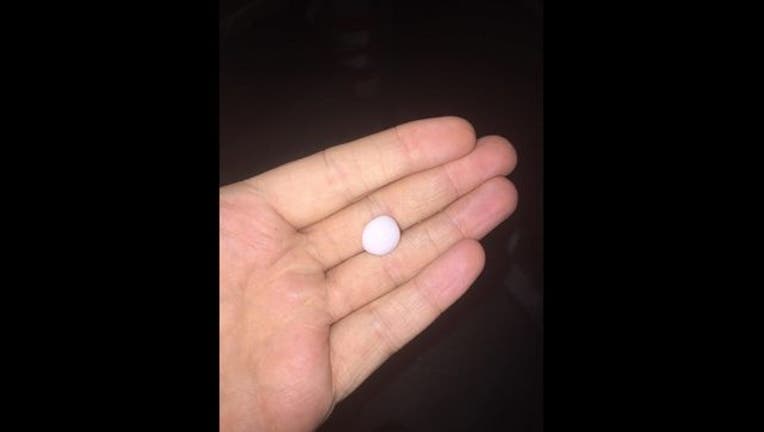 (KMSP) - It was a stormy night in the Twin Cities metro with rain, thunder, hail and lightning rolling through just after midnight and continuing into Tuesday morning. 
The weather is a stark contrast to the hot and muggy weekend. As the front first moved through central Minnesota Monday afternoon, the thermometer dropped, bringing powerful winds that caused some real damage south of the metro. 
Monday's storms knocked down trees in Northfield, Minnesota. Several homeowners came out after the storms to find their trees were not able to withstand the 50 mile per hour wind gusts. 
"It's just the nature of having trees out here," Dan Ballstadt, a resident who had trees down on his property, said. "It's nice to have the shade and all that, but when there's a lot of wind and storms, definitely a lot of yard work as far as picking up sticks and things like that." 
The Rice County Sheriff's Office says one person was injured when part of a shed blew down in the storms. Falling tree branches also took down some power lines. 
As storms rolled through the metro overnight, some people reported a barrage of hail. Marble-sized hail was reported in St. Paul, while others reported hailstones measuring up to an inch in diameter. 
Storms are expected to continue Tuesday morning and showers could linger behind through mid to late morning.