St. Paul declares preemptive flood emergency as melt begins
(FOX 9) - Minnesota cities are bracing for the potential of damaging flooding as the snow melt begins.
St. Paul declares local flooding emergency
In St. Paul, the city has declared a preemptive local flood emergency to prepare for spring flooding.
Officials say the declaration allows them to "quickly mobilize resources to protect residents and infrastructure" for any Mississippi River flooding.
"Because of the recent snowfall, ongoing snowmelt, and forecast precipitation, we anticipate significant spring flooding from the Mississippi River. Today's declaration ensures a proactive and well-prepared response to any needs that arise in the coming days and weeks," reads a statement from Mayor Melvin Carter.
The city adds that the declaration allows them to coordinate better with county, state, and federal emergency response agencies. The city says it will also allow them to apply for any potential federal reimbursement if a federal declaration happens.
Flooding is already a problem in southern Minnesota
The water is already starting to rise in some parts of southern Minnesota.
In Northfield, a flooding warning is in effect along the Cannon River, which has already flooded out some areas.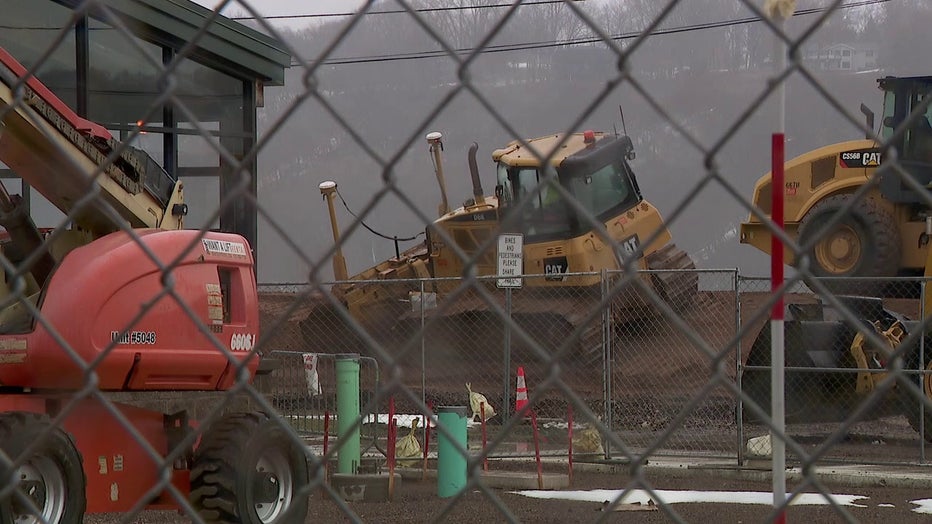 Crews were building up a berm along the St. Croix River in Stillwater on Tuesday. (FOX 9)
Stillwater builds berm
In Stillwater, crews were working along the river on Tuesday to build up a berm along the St. Croix River near the lift bridge.
It's just one of several steps the city has taken in recent weeks to prepare for the spring melt.