November 2015 is 7th wettest for the metro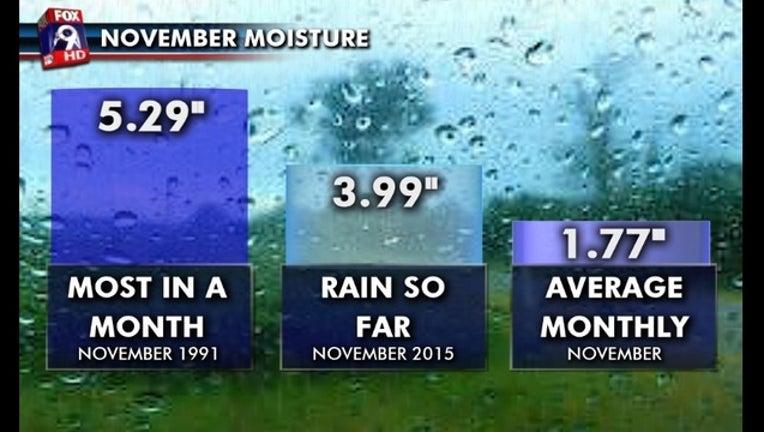 article
Minneapolis, KMSP - This mild November weather just wont stop, and as a result November 2015 is filling its monthly rain gauge to historic levels. Twice this month we have seen deluges that dropped upwards of 1.5" to over 2" of rain each. Our average rain for November is 1.77", or shall I say that is our average moisture for the month. 
During this transitional month we call November, we have to sometimes get our moisture totals from melted snow. A good example of this is the Halloween Blizzard of 1991 where that 28+" inches of snow added over 2" of water the the ecosystem for that month. As of mid November 2015, we have 3.99" in the rain gauge, which puts us roughly around 7th place out of the top 15 wettest. Keep in mind that there is still more November ahead. 
November 1991 may hold the title as the wettest month in Twin Cities history, but November 2015 stacking up some impressive totals from pure rain. Stay tuned everyone.