Minnesota weather: Snow starts to taper off overnight
(FOX 9) - Another round of winter weather is making its way into parts of Minnesota Sunday, and is forecast to bring a couple of inches of wet, heavy snow.
A Winter Weather Advisory is in effect for most of central Minnesota starting Sunday afternoon into late Monday morning as this system moves in. Winds are also expected to pick up overnight, at times gusting as high as 30 mph. Heavy snow is expected to move in Sunday evening and could linger into the early morning.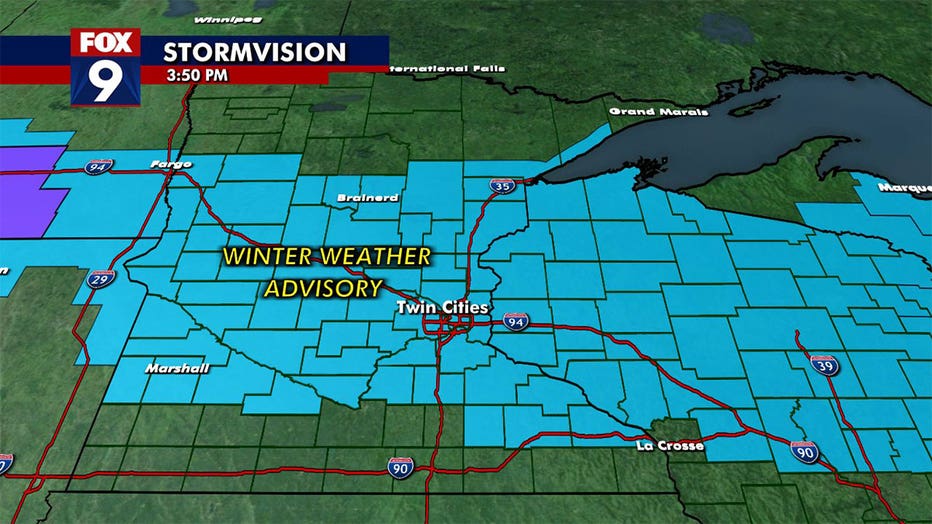 Winter weather advisory is in effect Sunday afternoon into Monday afternoon.
As a result, roads Monday morning could be slick as most of the accumulation is expected to happen overnight. 
As surface temperatures will be above freezing, we can also expect to mix in some rain/snow, which will aid in turning the snow that did fall into some slush. 
Most areas under the Winter Weather Advisory can expect 1"-4" of heavy wet snow, with slightly higher totals possible north of 94.