Minnesota weather: Blowing, drifting snow as winter storm winds down
MINNEAPOLIS (FOX 9) - For the latest on the winter storm, watch FOX 9 streaming in the player above.
Drifting and blowing snow is causing problems on highways across the Twin Cities and beyond Thursday.
According to MnDOT's website, roads across the Twin Cities metro are covered in snow, while no travel is advised in much of western Minnesota. In far southwestern Minnesota, many highways are closed due to drifting snow on the roadway and low visibility due to blowing snow.
Here's MnDOT's road conditions map as of 5:45 a.m. Thursday: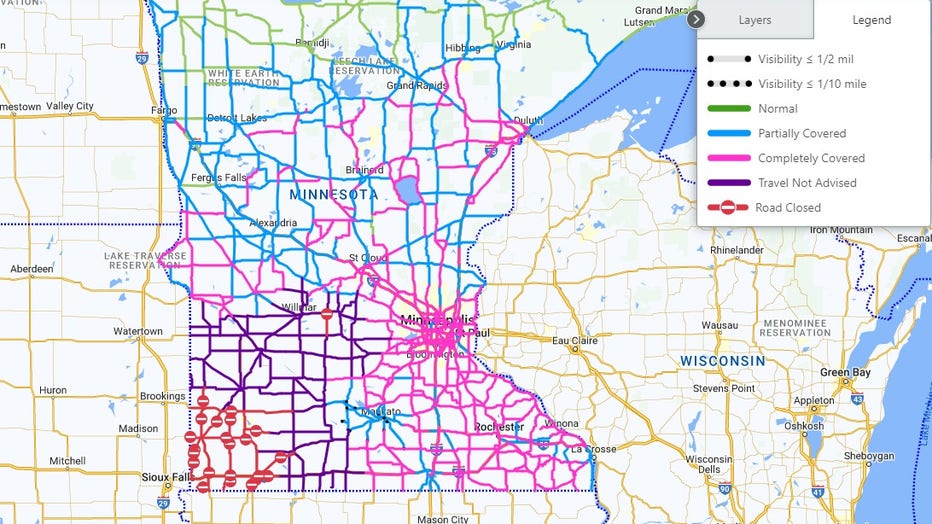 Road conditions across Minnesota as of 5:45 a.m. on Thursday, Feb. 23, 2023. (MnDOT)
Snow drifts and blowing snow are also a problem on Twin Cities area highways Thursday morning. 
What to expect on Thursday 
A band of snow early Thursday morning – between 4-6 a.m. – will make for a messy morning commute, with additional snow and strong winds being the major issues. 
Things should wind down by mid-morning, however. Accumulating snow should be done by around 9 a.m., but conditions won't instantly improve. That's why the blizzard and winter storm warnings that encompass much of the state will remain in effect until about noon. 
The main concern on Thursday will be the wind, which will blow snow back onto the roadways that have been cleared by the snow plows.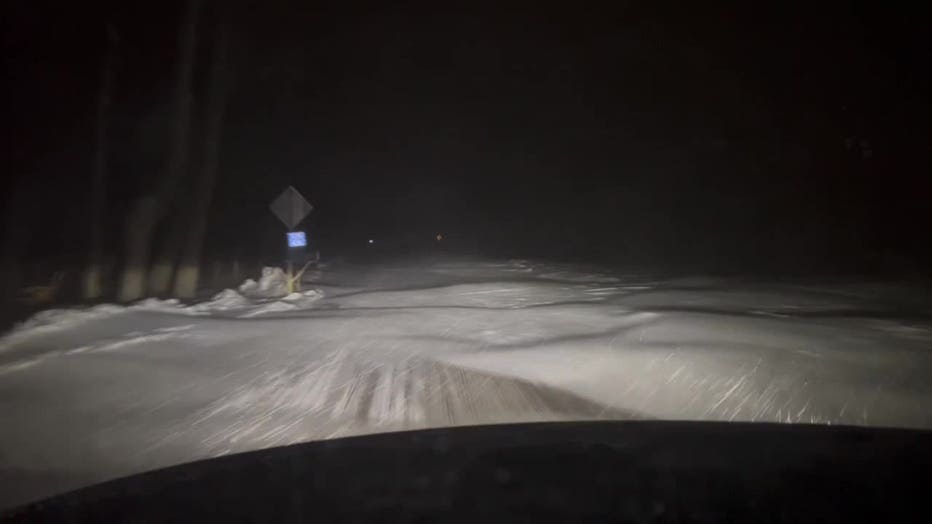 Blowing winds have caused snow drifts on area roadways, which will be the main issue on Thursday as the winter storm winds down.
Meanwhile, temperatures will drop into the teens Thursday afternoon and below zero overnight. Temperatures will be in the single digits by Friday morning. 
For the latest weather forecast, download the FOX 9 Weather App to stay informed.
In the player below, watch live cameras from around the region: