'Mild-ups' can turn foggy this time of year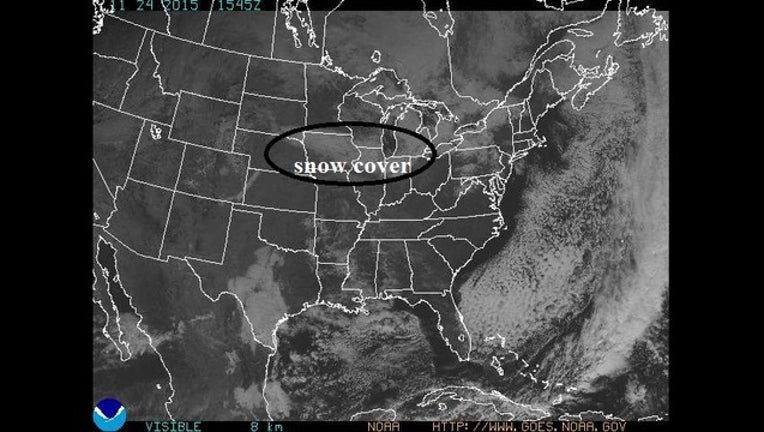 article
Minneapolis, KMSP - Once again we start off the workweek on a sunny and mild note. The temperatures this November have been above average more days than not. This mild weather comes on the heels of a few days of below average temperatures this weekend. Also, this past weekend, a swath of territory from South Dakota to Michigan was well coated in snow. As you can see in the satellite picture below, the ground is still covered in snow and it's this snow that will cool down the warmer moist air that flows in ahead of our next system.
LOW CLOUDS AND FOG
When the ingredients come together just right, fog, low clouds and drizzle will be more likely. The more moisture that works its way into the area will raise dew points, resulting in a more dreary weather environment. The fact that we had a cold weekend means that the ground is pretty chilly as this moisture makes it way over us.
To clear the air, or the fog and drizzle, you need to wipe the slate clean. A cold front coming though will push the moist air on and allow for some colder, drier air to work brighten things up.