Minnesota weather: Chance for 3 temperature milestones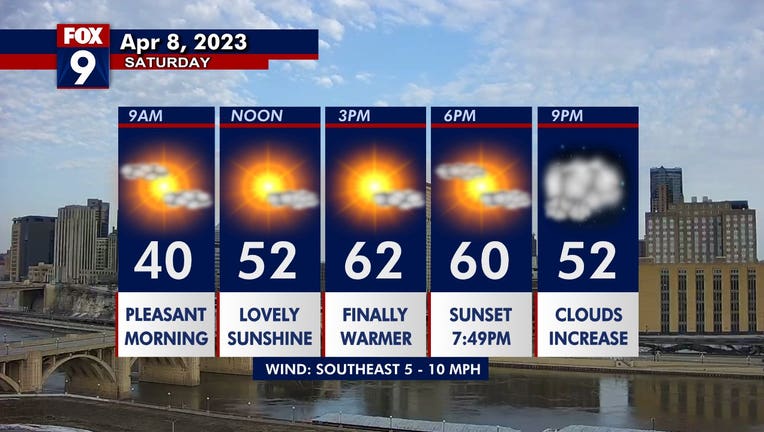 article
MINNEAPOLIS (FOX 9) - Is it just me, or did that feel like one of the longest winters? We do know that it was one of the snowiest! Well now we get to wave goodbye to all of that as a warming trend is going to melt away what was the 2022-2023 winter, literally. 
Saturday will bring some of the warmest temperatures we've seen so far this year as we climb into the low 60s with some splendid sunshine! While the springtime warmth sticks around heading into Easter Sunday, more clouds will move in, with the chance of a spotty afternoon shower. 
Looking at the week ahead, we look to hit two, if not three temperature milestones, with the first coming this weekend. 
The warm up will lead to a major snowmelt which will turn our attention to rising water levels. While rivers like the Mississippi are rising slowly now, that will pick up this week, forecast to hit flood stage toward the end of the week.