Best chili recipes from Crosslake Chili Contest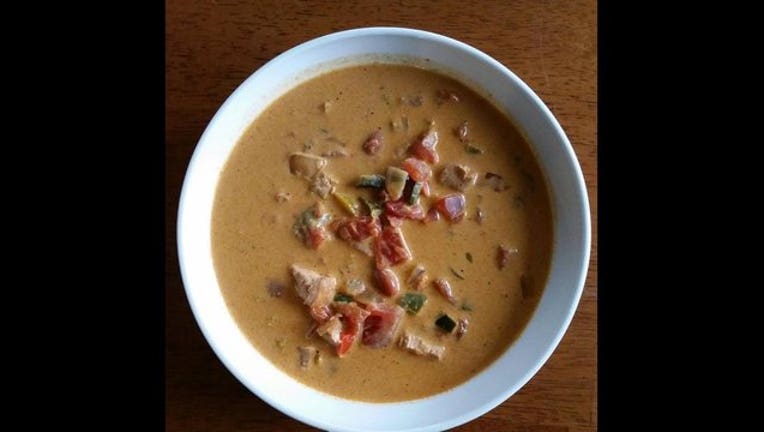 article
I was one of the judges for the annual Crosslake Chili Contest, and my main goal was to pick a winner that had a unique spin on this traditional dish.  There were many entries that reminded me of my mom's chili - comfort food at it's best.  I chose two for the top prize, and interesting enough - the other judges chose one of them as their top pick as well.
Judges Choice - Ernie's Chili
Submitted by Edina Realty-Crosslake Office, originally by Ernie's on Gull
I honestly thought this was a queso-based chili, could not eat enough of this.  The original recipe serves 160 people, which required scaling it down to a normal-sized recipe.  Interestingly enough - there is not one ounce of cheese in here.  The combination of spices, mainly chili powder and heavy cream give this chili it's rich flavor.
www.rosssveback.com/2015/11/ernies-chili.html
My Other Top Winner - Jerk Chicken Chili with Coconut Cinnamon Rice
Submitted by Zorbaz, Tina Pierce
This chili was outstanding, such an interesting twist on what we know to be a true chili here in the Midwest.  When it was served that day, it also was accompanied by a mango salsa - to me, that's too much layering, plus cilantro is the devil.   The recipe she provided did not make enough rice, so I would double it - the single recipe is what is here.  I have also included the mango salsa should you want to have that in addition to.
www.rosssveback.com/2015/11/jerk-chicken-chili-with-coconut-cinnamon-rice.html